TÜV-tested support for users of all ages
Unica Comfort: Grab bar & shower rail ; combined in one product
Does your bathroom need to be fit for users of all ages? With the TÜV-tested Unica Comfort shower rail and grab bar plus practical accessories, it can be exquisitely renovated, upgraded and planned far into the future. Particularly if older people, children or those with limited mobility live in the household. Shower rail, grab bar and foot support are ultra-modern and meet all the requirements.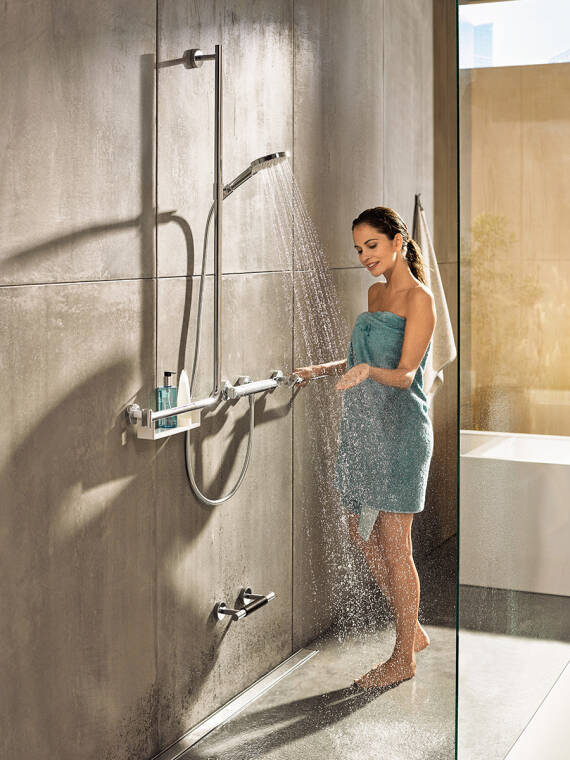 Extra safety and support for the whole family
Our needs in the bathroom change depending on our time of life: children come along – and later move out. Limitations in our mobility can alter our routines. As we get older we become more unsteady, and parents who require care live with us. What we don't want to do in every new phase of life: redesign the entire bathroom. The things that remain unchanged are our requirements for tasteful design and ease of use.
The new Unica Comfort shower range offers extra comfort, support and flexibility for users of all ages. Thanks to its TÜV-tested safety features, there is considerably less risk of slipping in the shower or bath tub. All the products also function as certified grab bars.
Advantages of the new Unica Comfort range
The robust shower rails are chrome-plated and 25 mm thick. They offer a secure grip for up to 200 kg.
A 250 mm wide shelf made of high-quality plastic offers you plenty of space for your shower toiletries. A practical detail: easy to remove for cleaning purposes.
A second shower support ensures that you can comfortably reach the hand shower even from a seated position – from the bath tub or a shower seat.
You will find the secure Comfort grab bar and the non-slip Comfort foot support completely reliable. Both items can also be ordered individually. The grab bar is included in some of the shower rails and sets.
With Unica Comfort, you are opting for high-quality design: Timeless and modern, the range can be perfectly coordinated with any bathroom setting.
Thanks to the use of high-quality materials, you will be able to enjoy many years of use. The chrome finishes on all components give them an elegant sheen and are easy to clean.
Who invented the shower rail? Hans Grohe.
For many people, "Unica" is synonymous with "shower rail". Hans Grohe invented this in 1953. Since then, the original product from the Black Forest has been continuously developed and equipped with some practical extras.
In the case of Unica Comfort, the name says it all: convenient shower sets, shower rails, grab bars and foot supports are all available. In order to satisfy all the installation scenarios, there is a variant with right alignment and one with left alignment. Depending on your personal requirements, you can get the shower rail in the lengths 0.65 m, 0.90 m or 1.10 m. When showering, simply attach the hand shower at the height you require; if required, adjust it three-dimensionally (90° inclination angle, slide swivels to the left/right and up/down). Or you can conveniently use the second shower support.
HGHBWMediaGalleryImageElementComponentModel (8808982709308@4)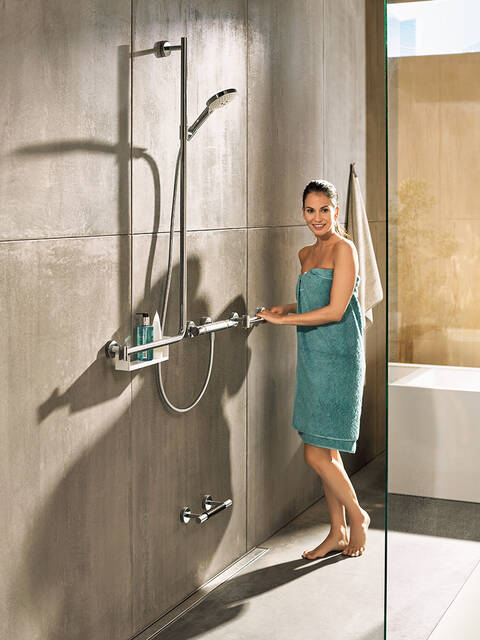 HGHBWMediaGalleryImageElementComponentModel (8808982774844@4)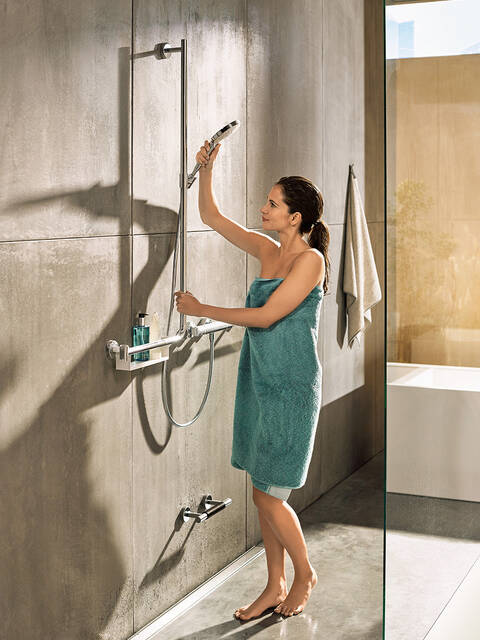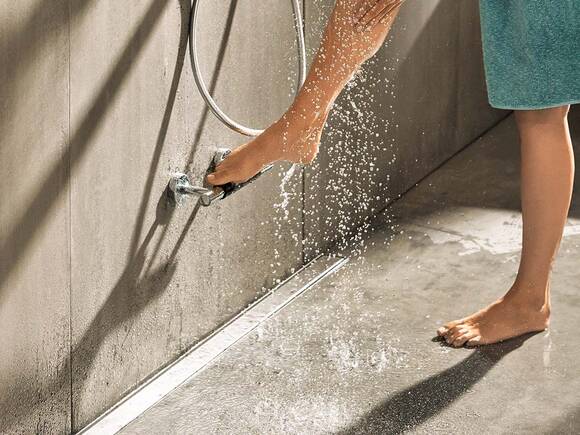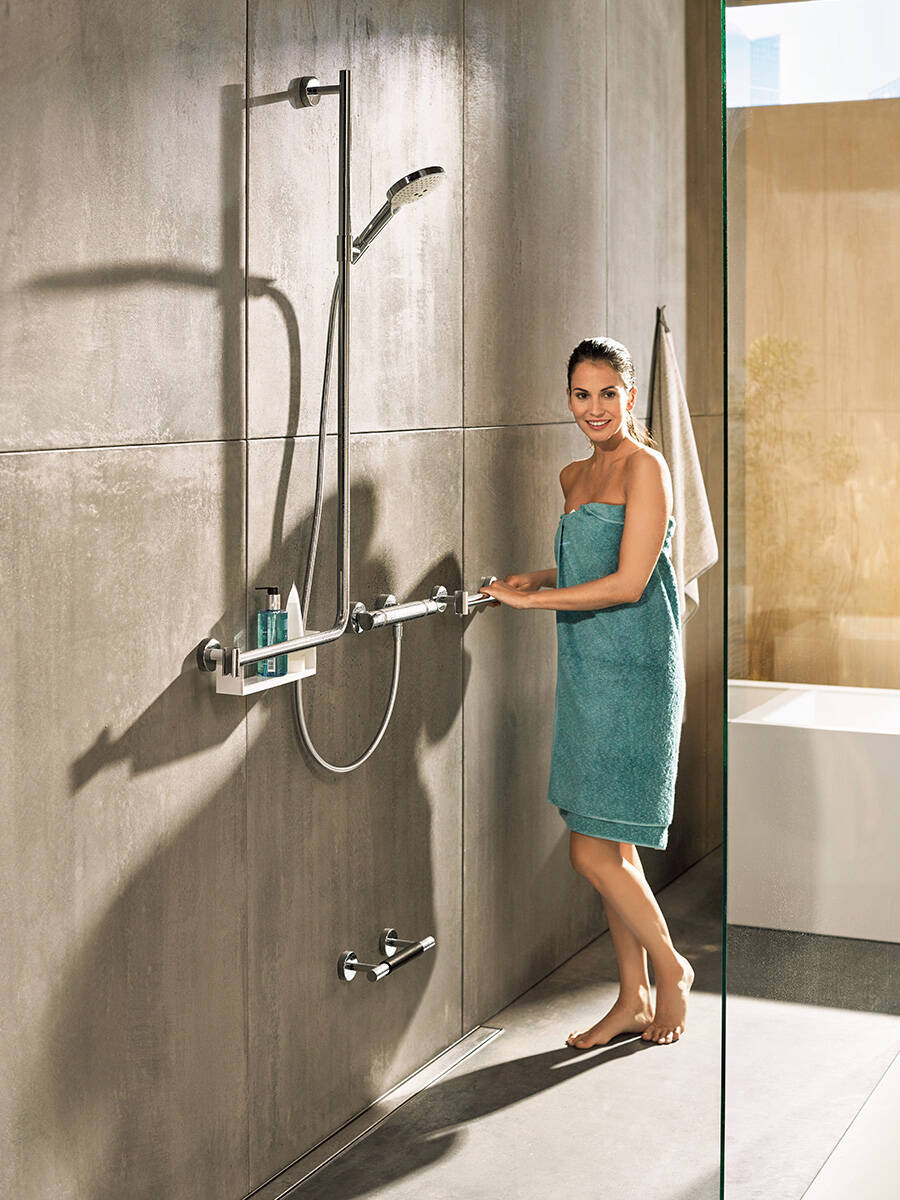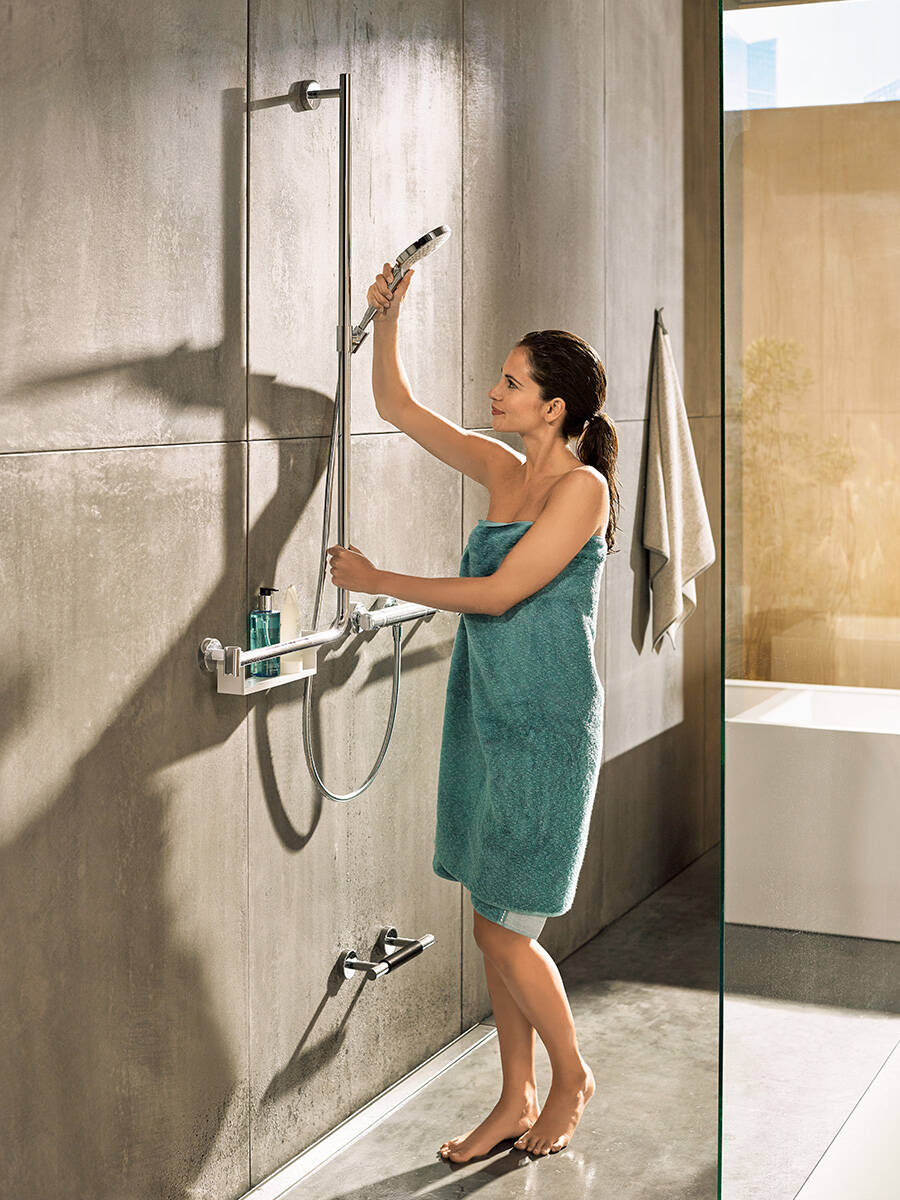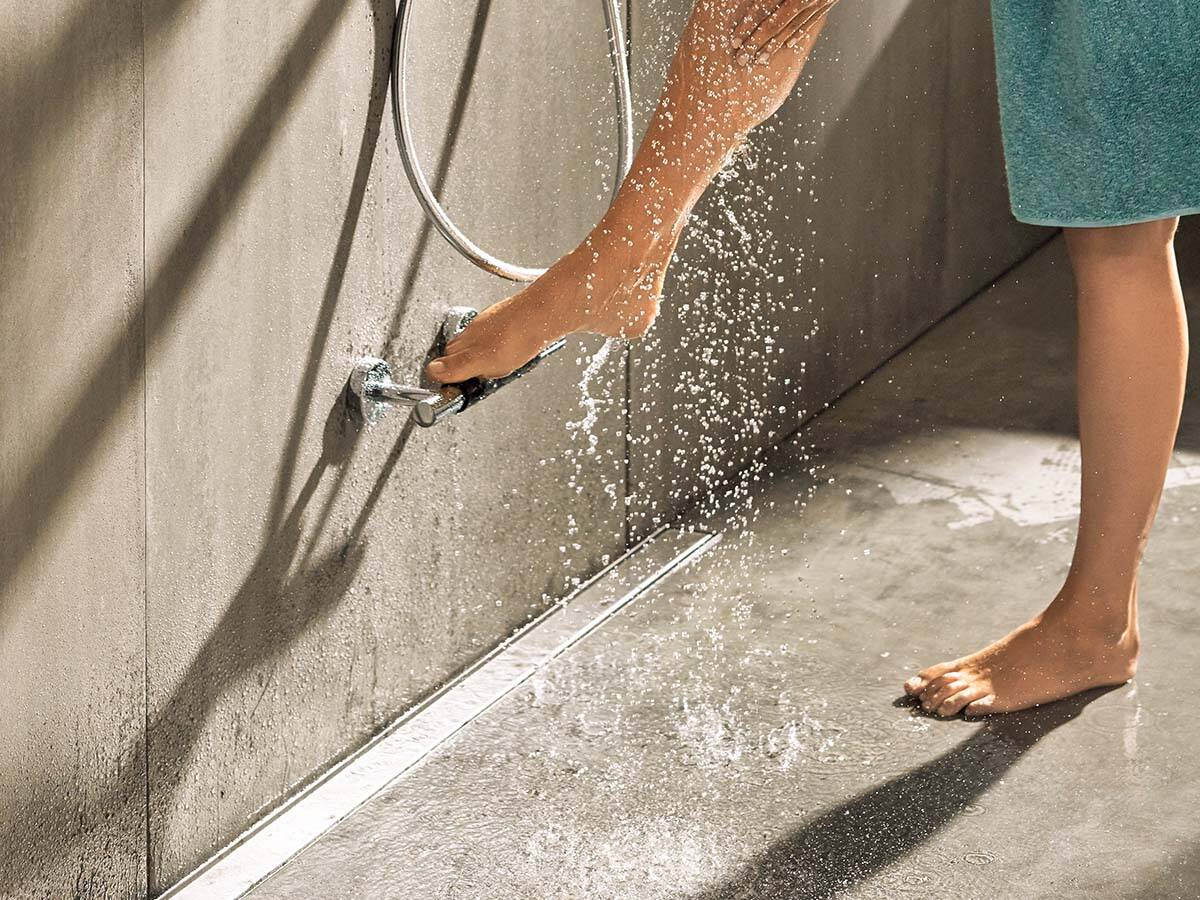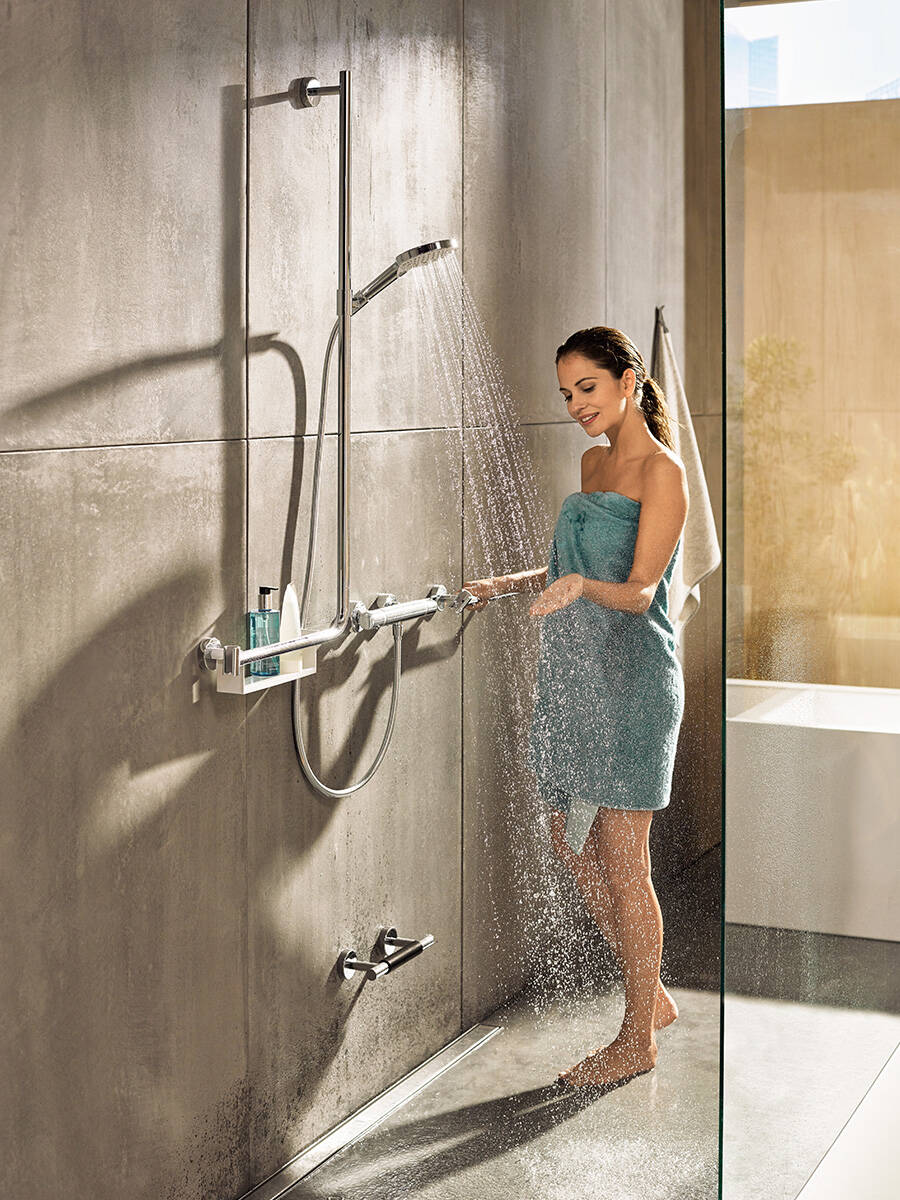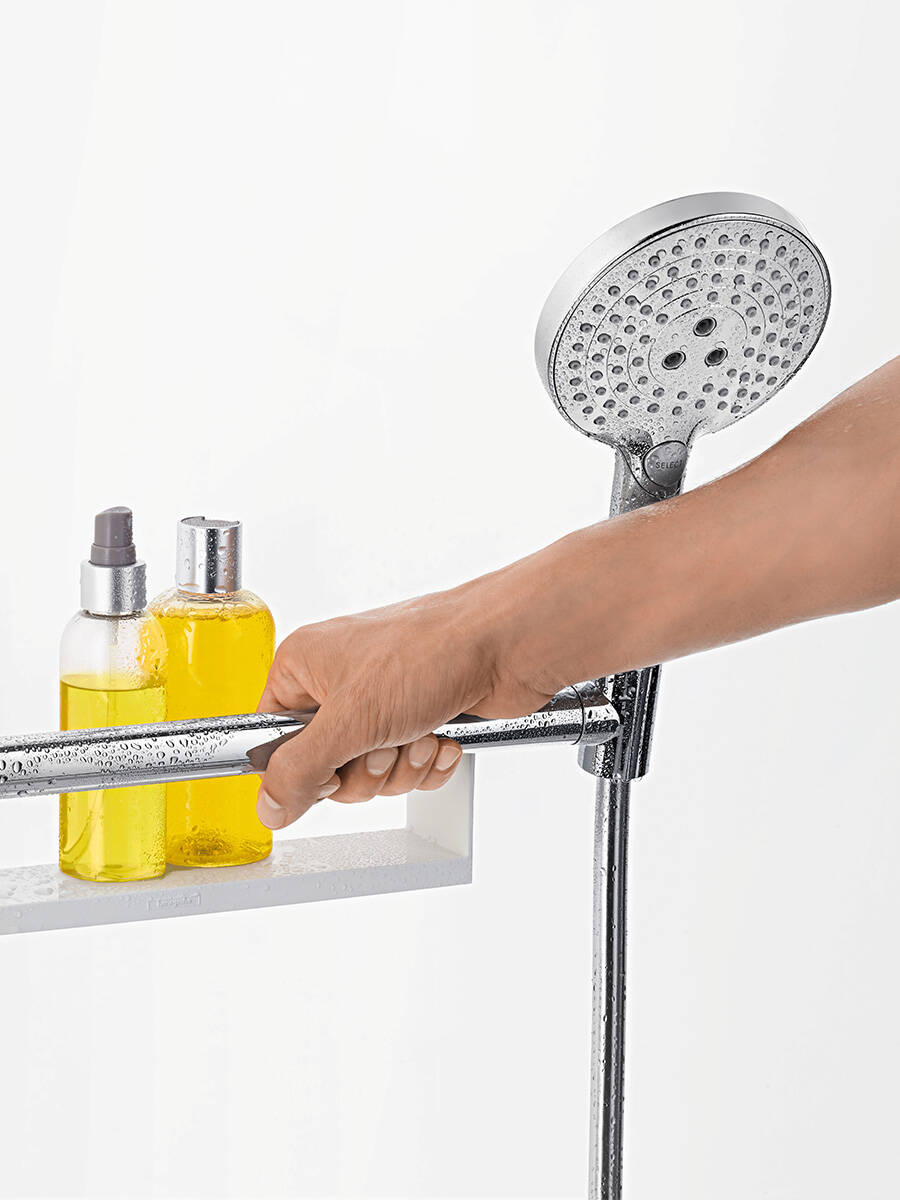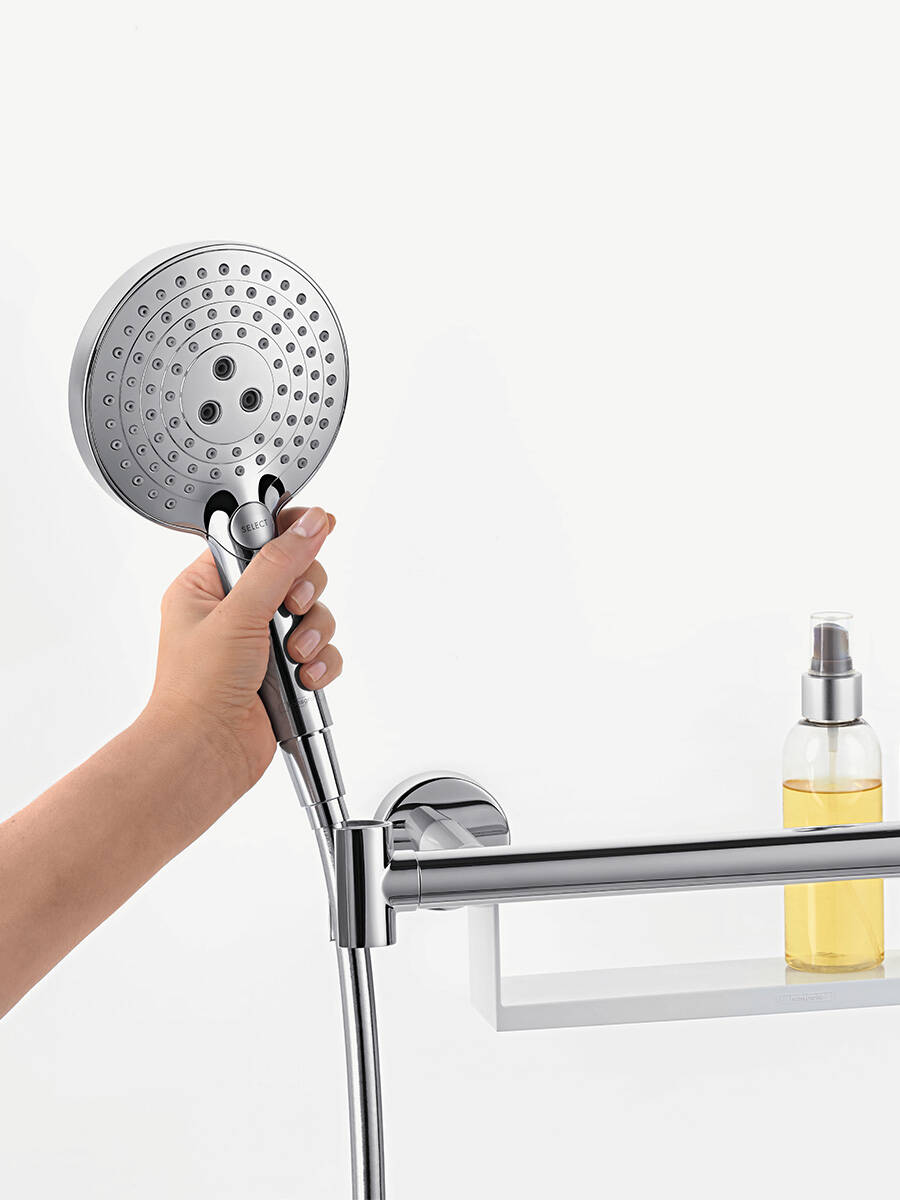 Authorised dealers
Locate showrooms of authorised dealers near you
hansgrohe Loading showroom data
An error occurred. Please reload the page.
Your search covers: Singapore, Brunei, Cambodia, Hong Kong, Indonesia, Laos, Malaysia, Philippines, South Korea, Taiwan, Thailand and Vietnam