Find your dream shower
Turn your shower into a spa – with products from hansgrohe
hansgrohe showers are as varied as your needs themselves. Select your favourite from our hand and overhead showers, shower sets and shower systems. Take advantage of a wide variety of award-winning designs, innovative technologies and our high quality standards. Whether you want to add some pizazz to your shower area or completely redesign it, hansgrohe offer solutions for all. 
More shower indulgence at minimal cost
Upgrading the bathroom does not always have to involve enormous outlay. Just replacing individual components, such as a hand shower, can make a significant change. Our shower heads gently douse, beautifully refresh and vigorously massage. Installation is very easy and can be achieved in any type of housing. Simply unscrew the old hand shower and replace it with the new shower, and you're all done.

Does the old shower rail also need replacing? If so, we recommend a shower set, consisting of shower rail and hand shower. You can even get shower rails that can be installed on existing screw holes. Whether you are only replacing the hand shower or you opt for a shower set, find the solution you need with hansgrohe.
Grandiose showers
If you like to think big, you will find the perfect solution in one of our shower systems. hansgrohe shower systems consist of an overhead and hand shower, which are connected to each other via a rail. For extra comfort, you can also get variants with a built-in single lever tap or a thermostatic mixer. Multi-jet overhead showers with a massage effect transform the shower into a daily feel-good spa. Simply install on the existing wall connections and away you go.
Are you planning a completely new bathroom? If so, your imagination is really the only limitation. When it comes to hansgrohe overhead showers, you can choose from a wide variety of designs and sizes. Experience water-based indulgence on a whole new level and enjoy soothing shower rain through the 460 mm wide spray disc with a Rainmaker Select overhead shower. Our overhead showers can be installed in a variety of ways: either on the wall via a shower arm, looking down from above or embedded into the ceiling in their entirety.
Sustainable showering indulgence and amazing usability
Not only do hansgrohe showers add visual accents, they often contain sophisticated technologies too: EcoSmart can reduce water consumption to as little as 6 l/min. With hansgrohe AirPower you can enjoy plump, soft droplets (through aeration). And with Select, you can conveniently click through a range of 16 jet types at the touch of a button. Innovative technologies from hansgrohe set new benchmarks.
HGHBWMediaGalleryImageElementComponentModel (8809037202492@5)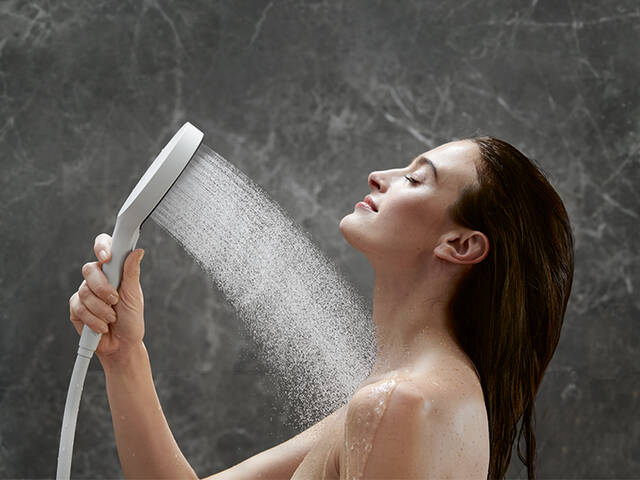 HGHBWMediaGalleryImageElementComponentModel (8809036907580@4)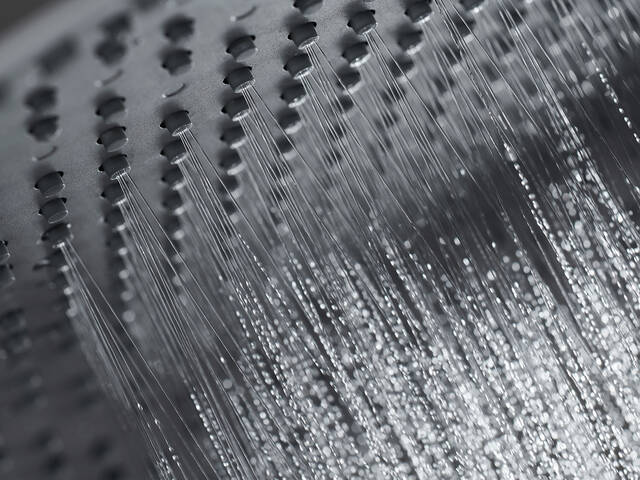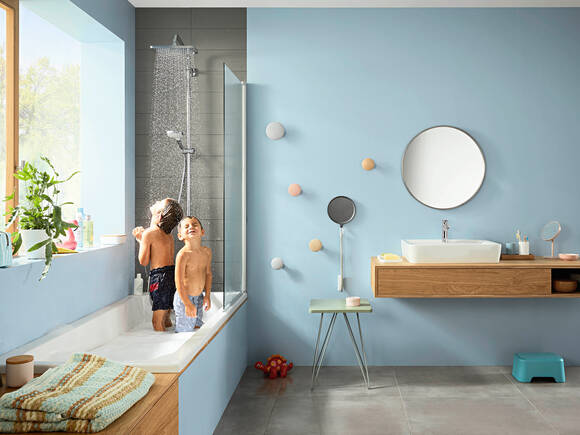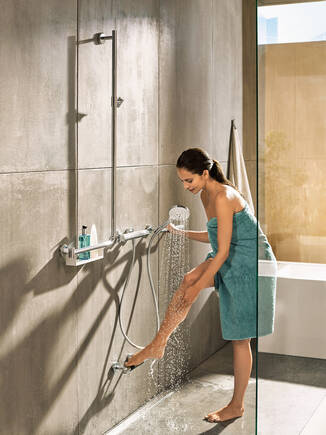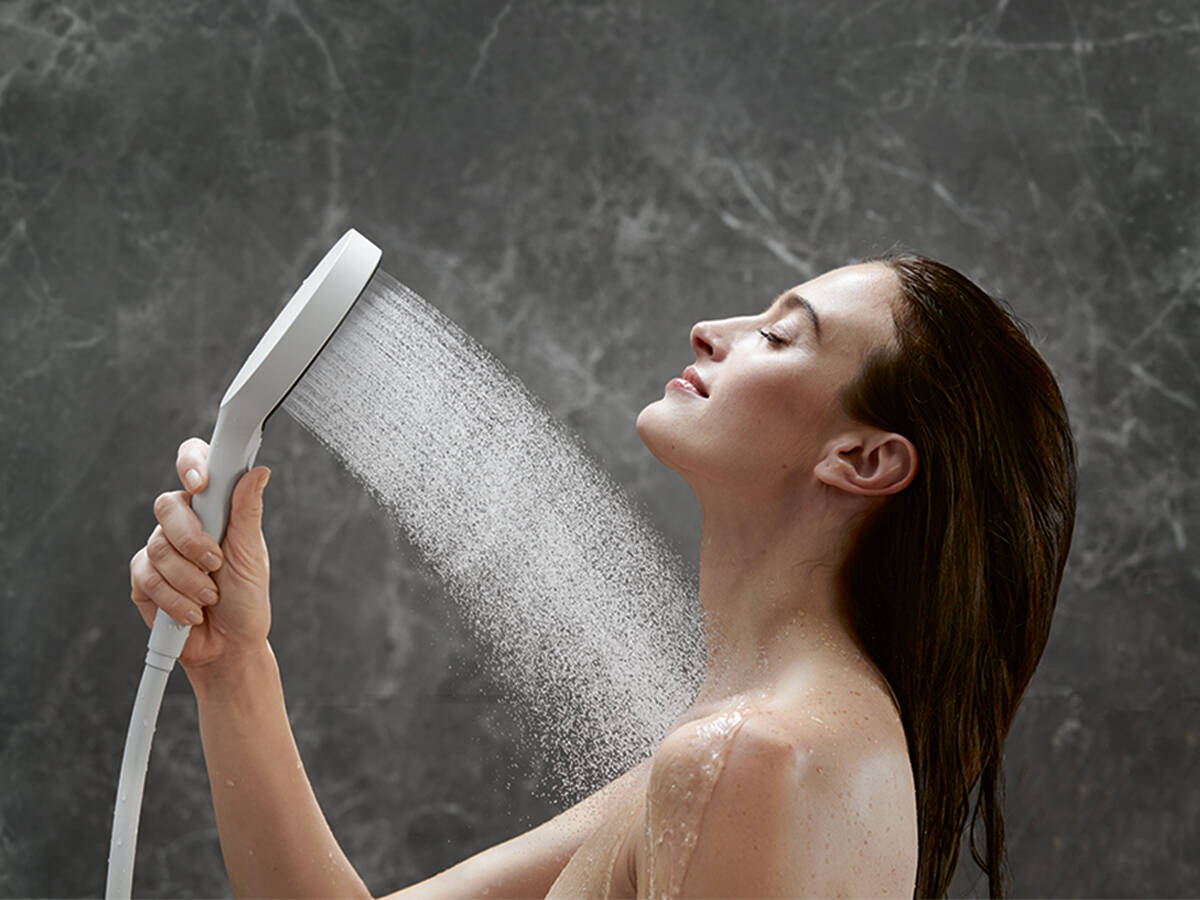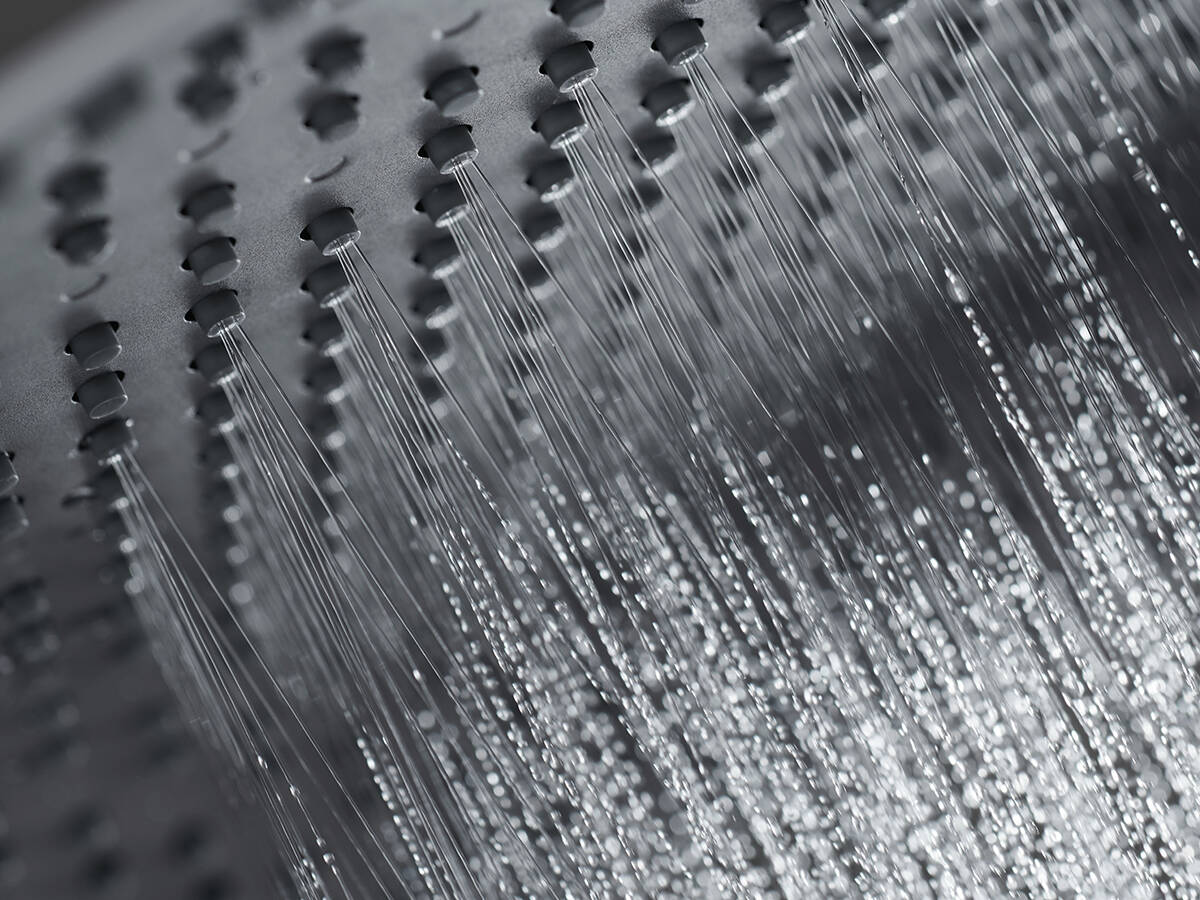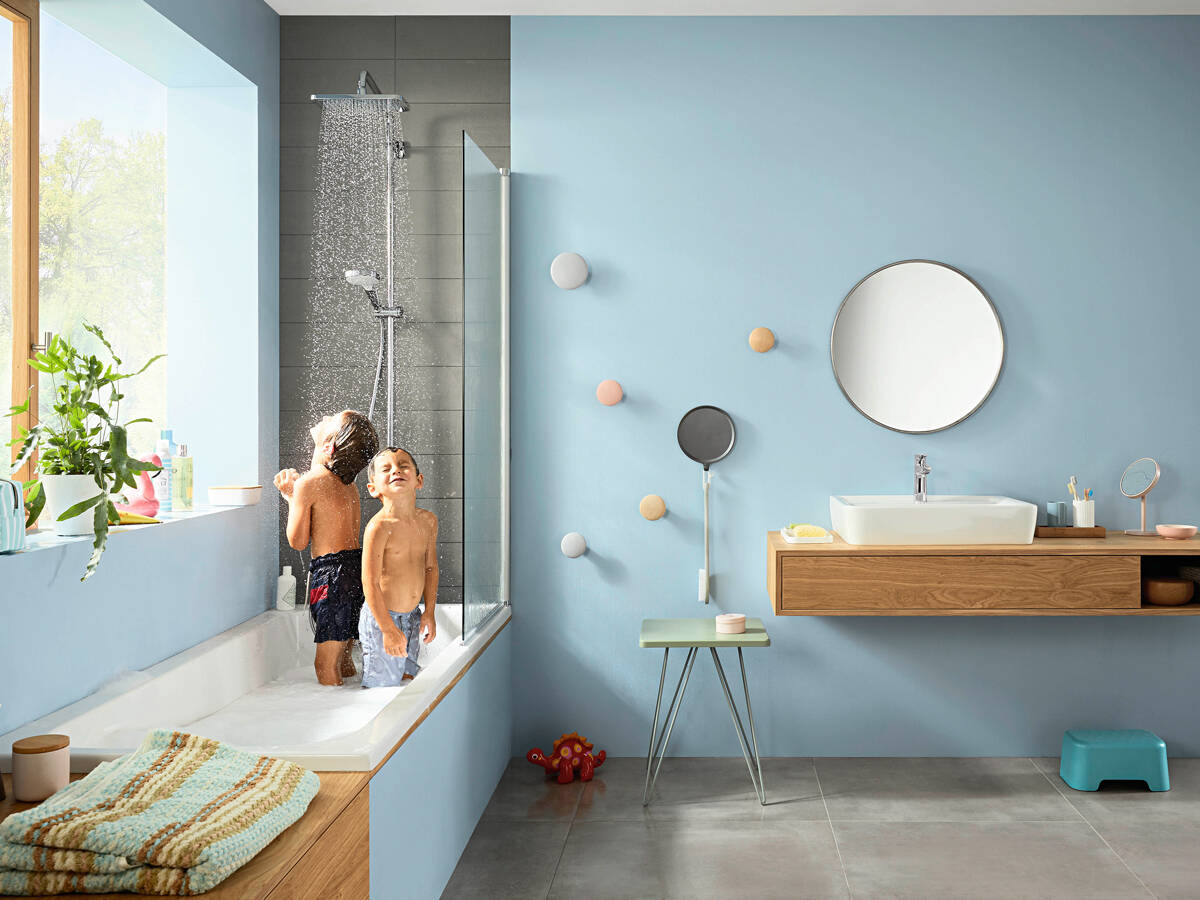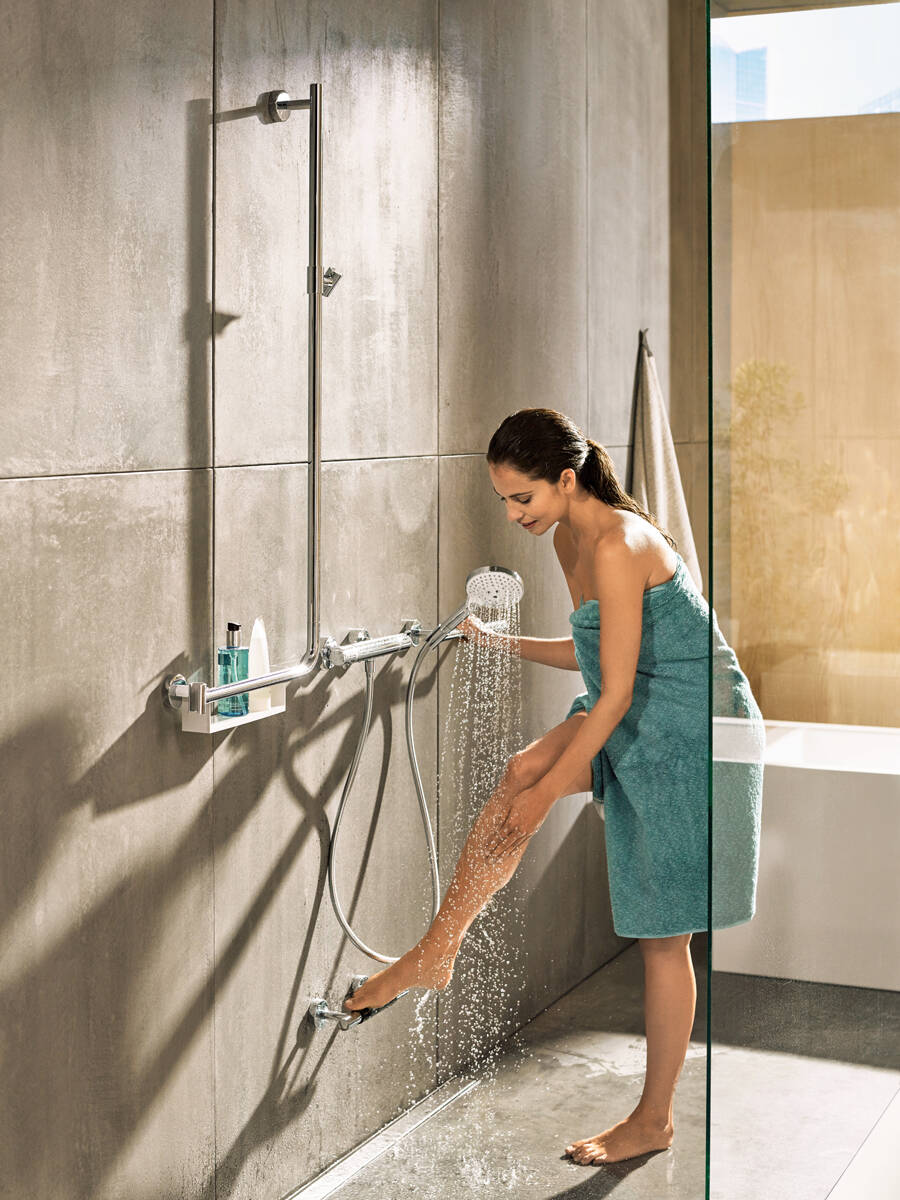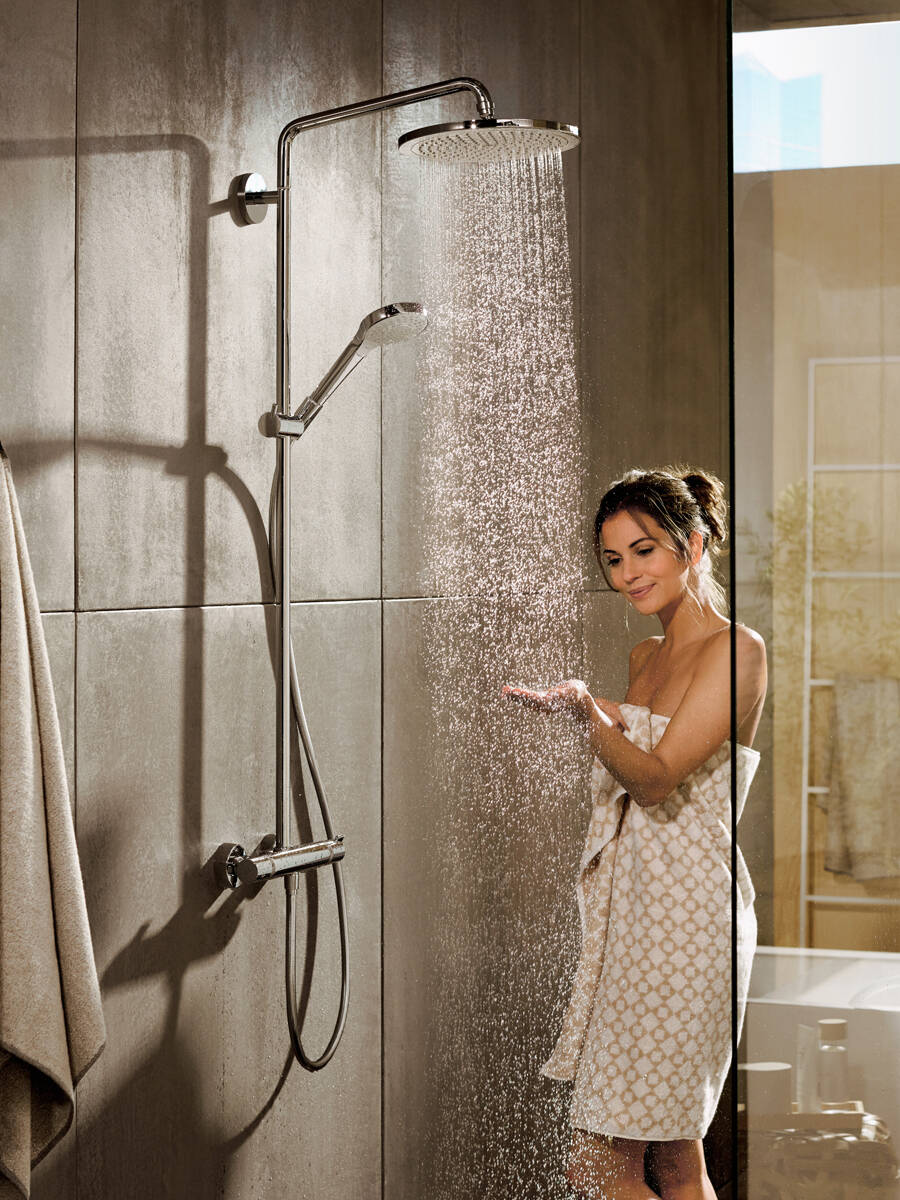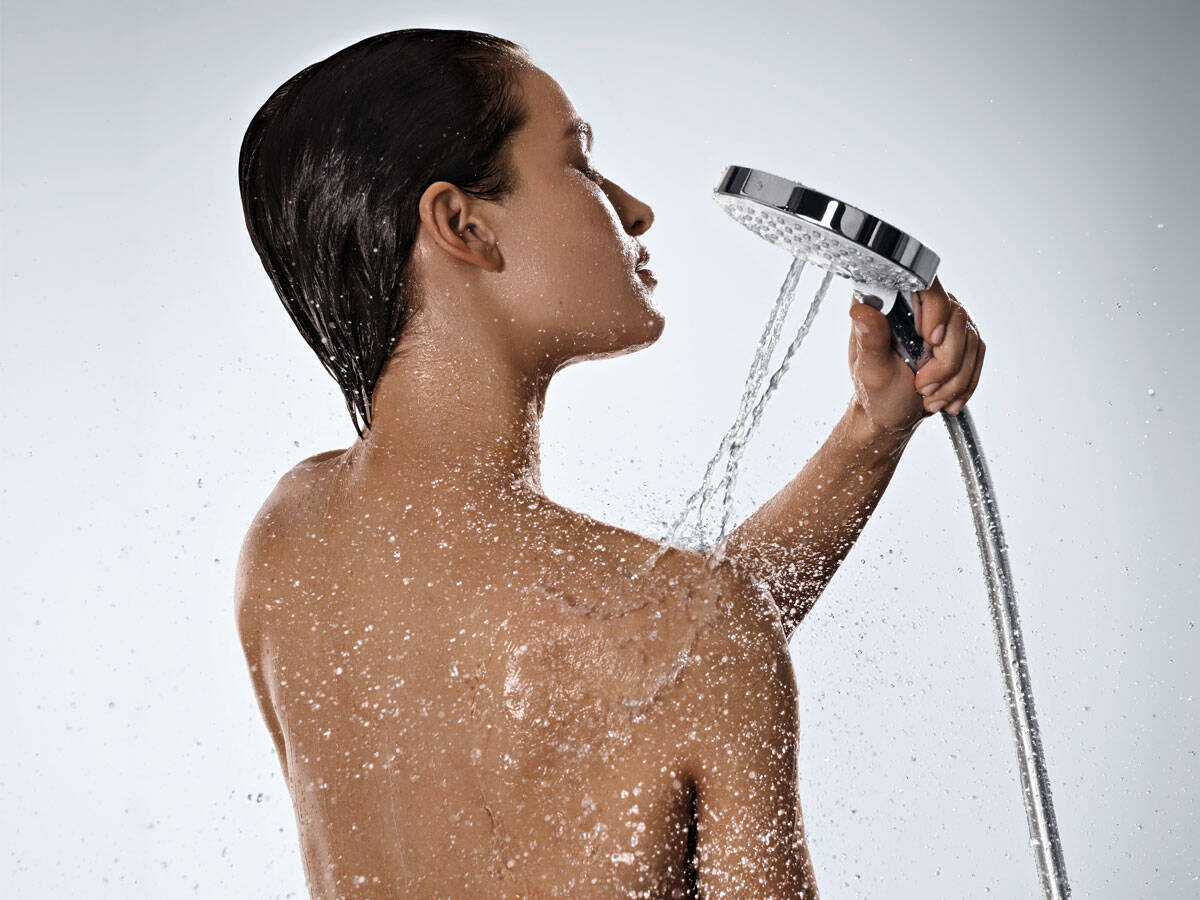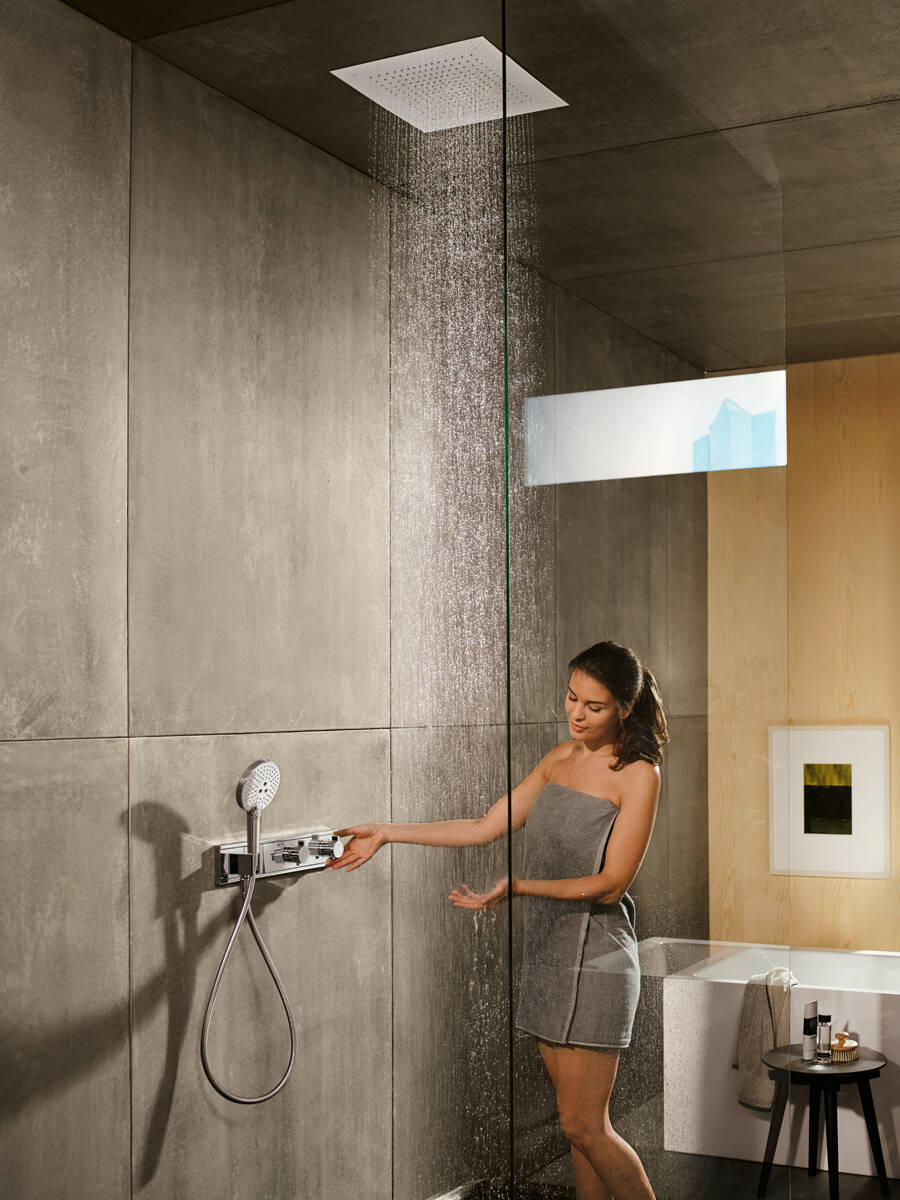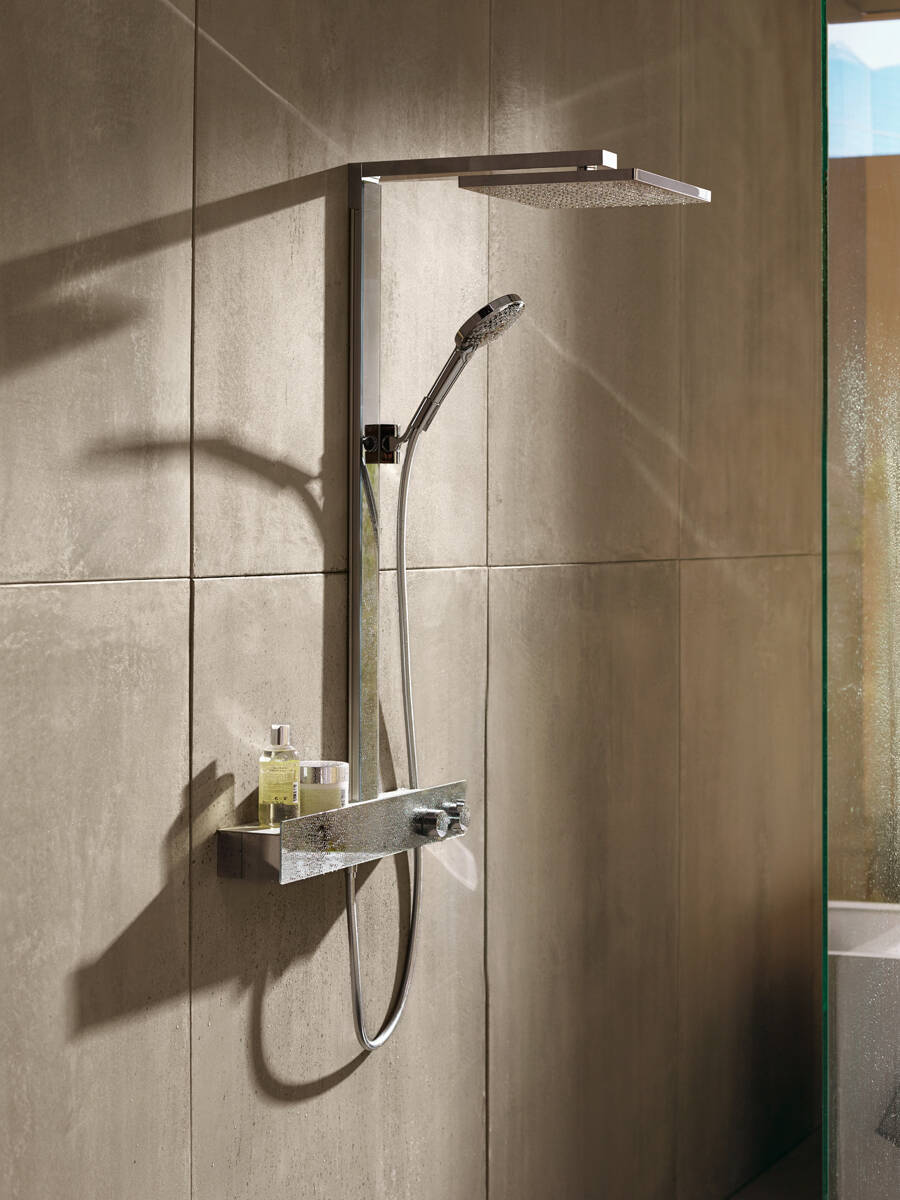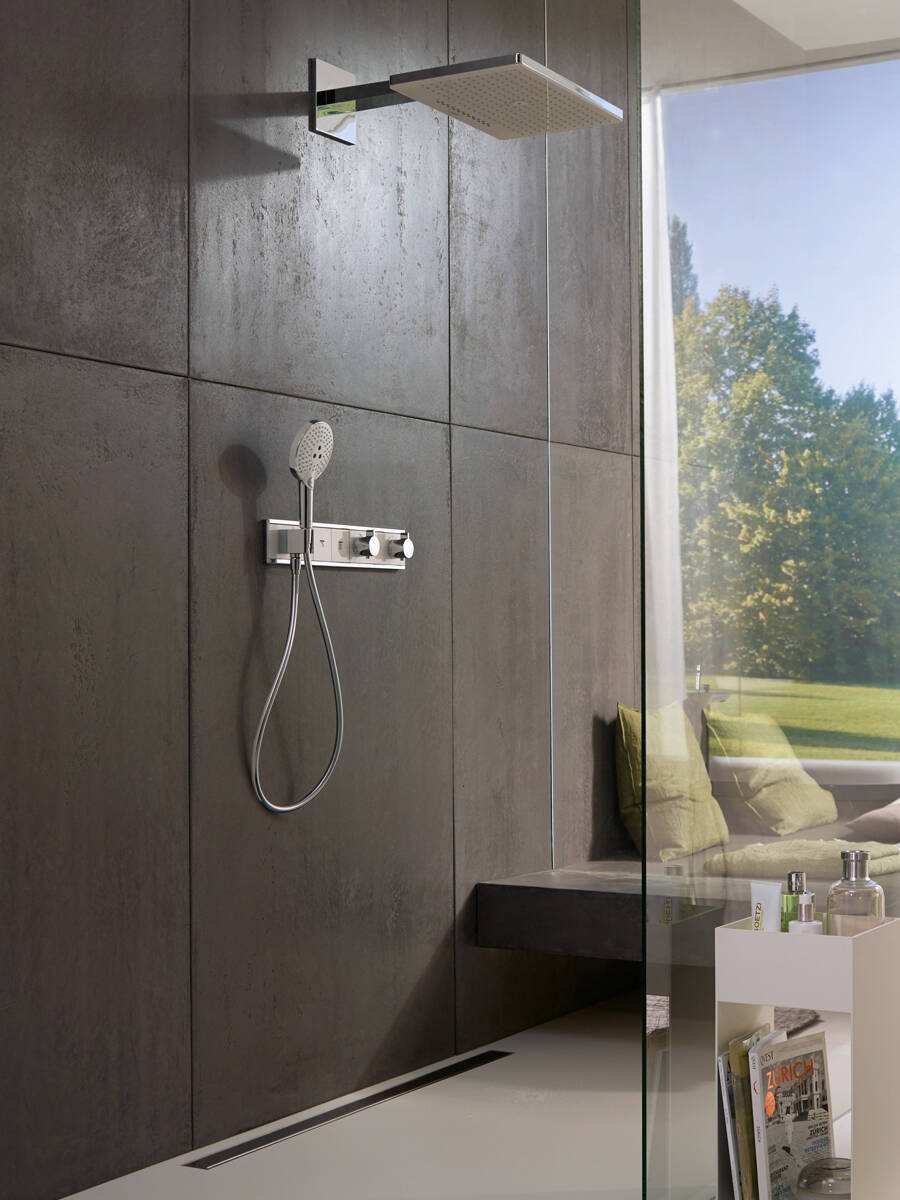 Authorised dealers
Locate showrooms of authorised dealers near you
hansgrohe Loading showroom data
An error occurred. Please reload the page.
Your search covers: Singapore, Brunei, Cambodia, Hong Kong, Indonesia, Laos, Malaysia, Philippines, South Korea, Taiwan, Thailand and Vietnam