The bathroom with no tripping hazards
The floor-level shower: accessible to everyone
Want to enjoy showering without any risk of tripping over? We tell you what you need to bear in mind when it comes to floor-level showers. Whether you are undertaking a new build or renovating your bathroom. This contemporary solution offers you added convenience and creates more visual space in the bathroom. You have numerous options for creating your own customised design, as indicated in our planning guide.
How to design your bathroom at floor level and enjoy more visual space
Modern architecture in a feel-good bathroom that is accessible to all is a concept that is embodied in a bathroom with no barriers. Surface areas that merge into each other create more elbow room and visual spaciousness, particularly in small bathrooms. With the floor-level shower, you can add a designer touch which will notably increase the value of your apartment or property. Are you also contemplating making the bathroom future-proof? No-step access to an enjoyable shower is a safe choice for young and old alike.
New build, renovation or refurbishment of an old building – showering that knows no limits!
Thanks to cutting-edge bathroom technology, the floor-level shower can be achieved in practically any setting. If you are undertaking a new build, you should discuss your requirements at an early stage with the architect or bathroom planner. This makes it possible to budget for the required floor structure and the position of the drains in good time. Do you dream of having underfloor heating in the bathroom, to create a warm feel-good ambience at all times? You need to make a decision on this as early as possible. When is an expert needed? During a renovation when swapping "new for old" or installing a "shower instead of a bath tub".
The accessible solution is also ideal when refurbishing old buildings. The bathroom professional first checks the construction-related conditions – and whether there is enough play in the screed – before deciding on one of the innovative, space-saving waste systems. Even with an extra-shallow shower tub, which merges seamlessly into the floor after being installed, accessible showers can be implemented and enjoyed practically anywhere.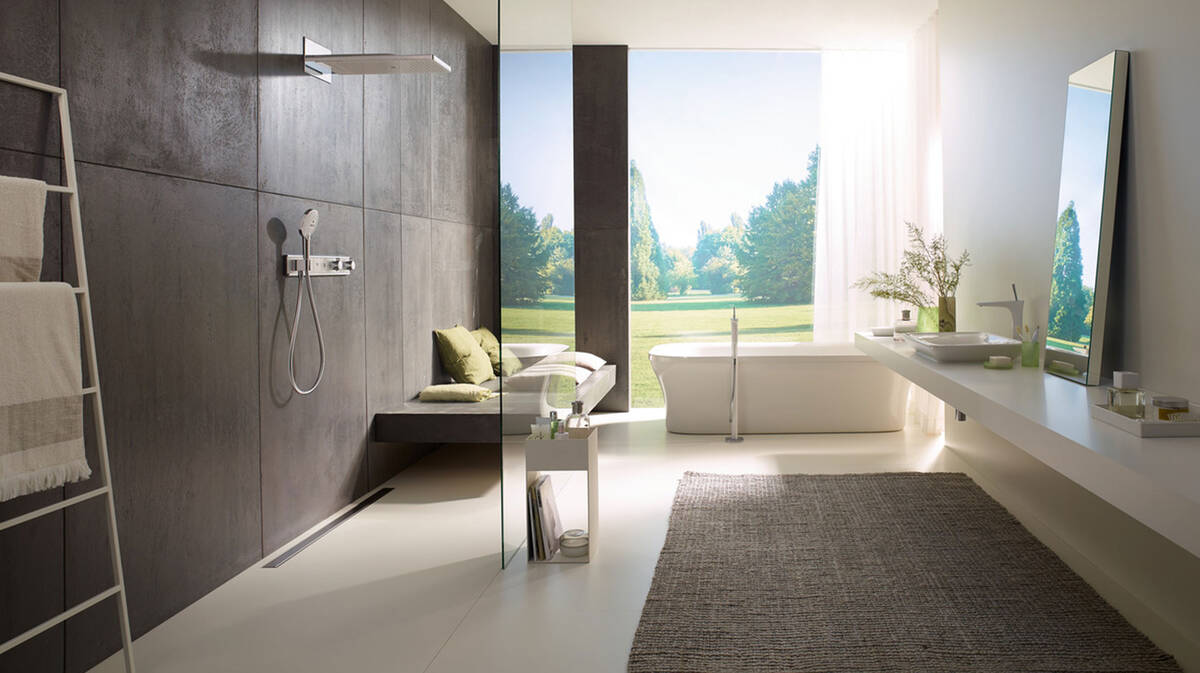 Custom-design your floor-level shower
For floor-level planning, you have various options available to you:
The modern, extra-shallow shower tub (made of enamelled steel or sanitary acrylic) is installed practically at floor-level and merges visually with the floor area. Seamless also means easy maintenance. The shower tub comes in a colour that matches the tiles or other surfaces and with an anti-slip effect. Choose from a variety of formats and opt for a location for the drain, unless this is predefined. The gradient is built-in, and the element is easy to maintain.
Or plan individually using tiles – depending on the characteristics of the room. This is particularly advisable if you opt for underfloor heating. Large-format tiles, which are also available for the floor with a non-slip surface, are a current trend. Going for a consistent look with uniform material on the floor, which also makes small bathrooms look more spacious, is a stylish option. The drain can also be built into the wall: this creates more room to move around and makes maintenance easier. This purist solution is perfect for XXL showering indulgence. However, you can expect higher costs for planning and professional implementation.
How about pre-manufactured shower elements, where everything is coordinated and which can optionally be tiled? When it comes to the shower board, you can opt for ceramic tiles or natural stone, to match the rest of the bathroom. Various dimensions are available.
The open-plan look guarantees showering indulgence that knows no limits
If the shower is in an alcove or corner, the frameless glass partition, which gives the bathroom maximum visual transparency, is ideal. Or opt for a "walk-in" solution. This variant does away with doors, completely integrating the shower area into the accessible bathroom.
HGHBWMediaGalleryImageElementComponentModel (8809008497724@4)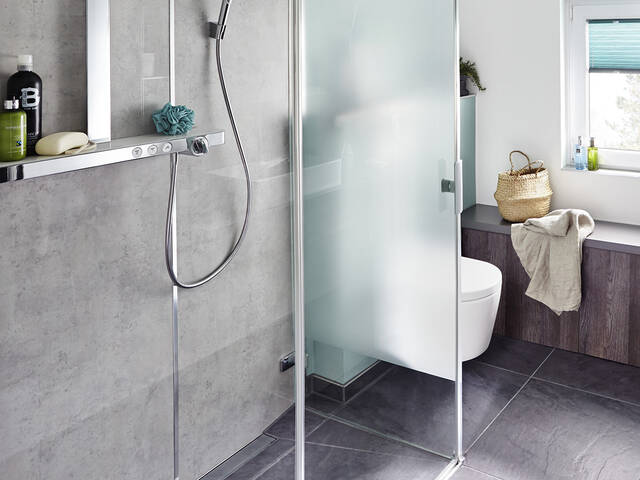 HGHBWMediaGalleryImageElementComponentModel (8809008399420@4)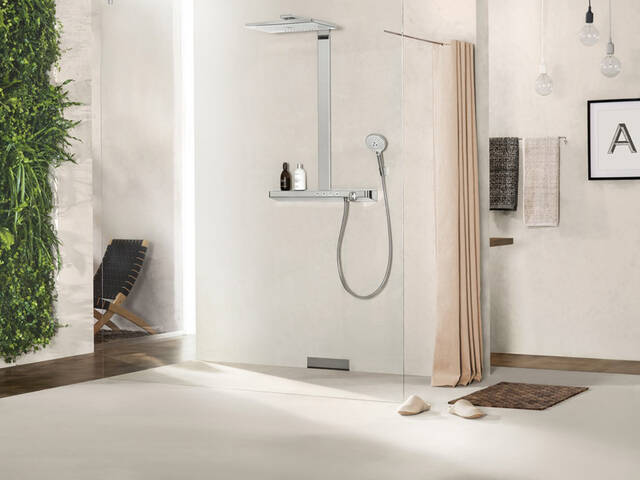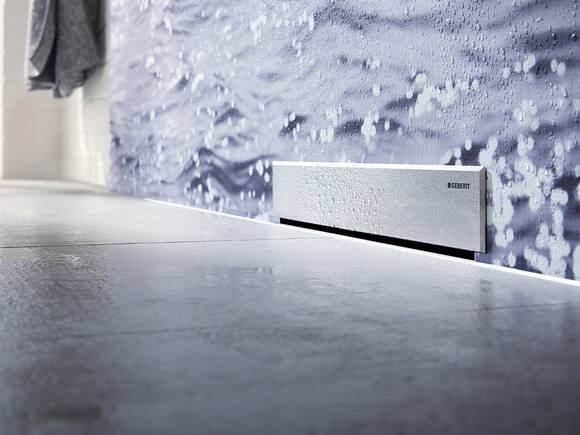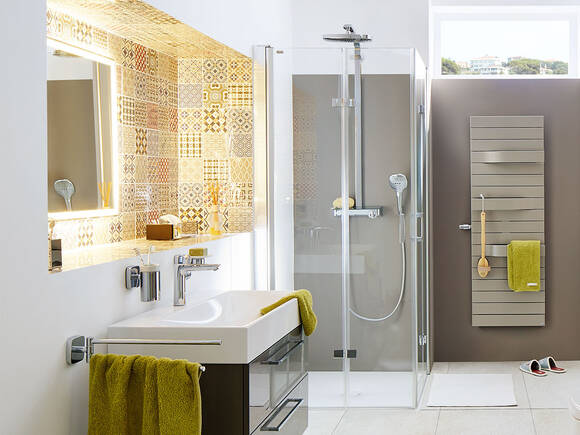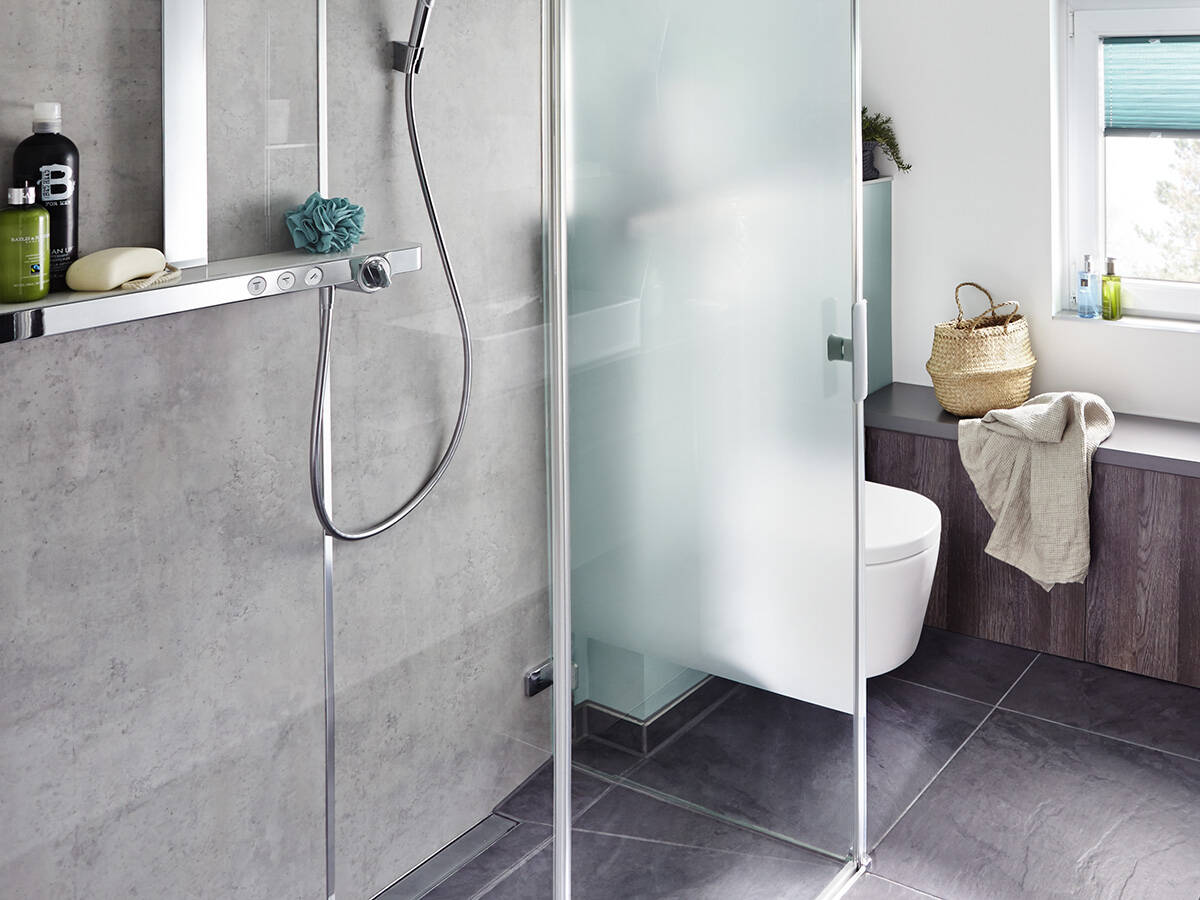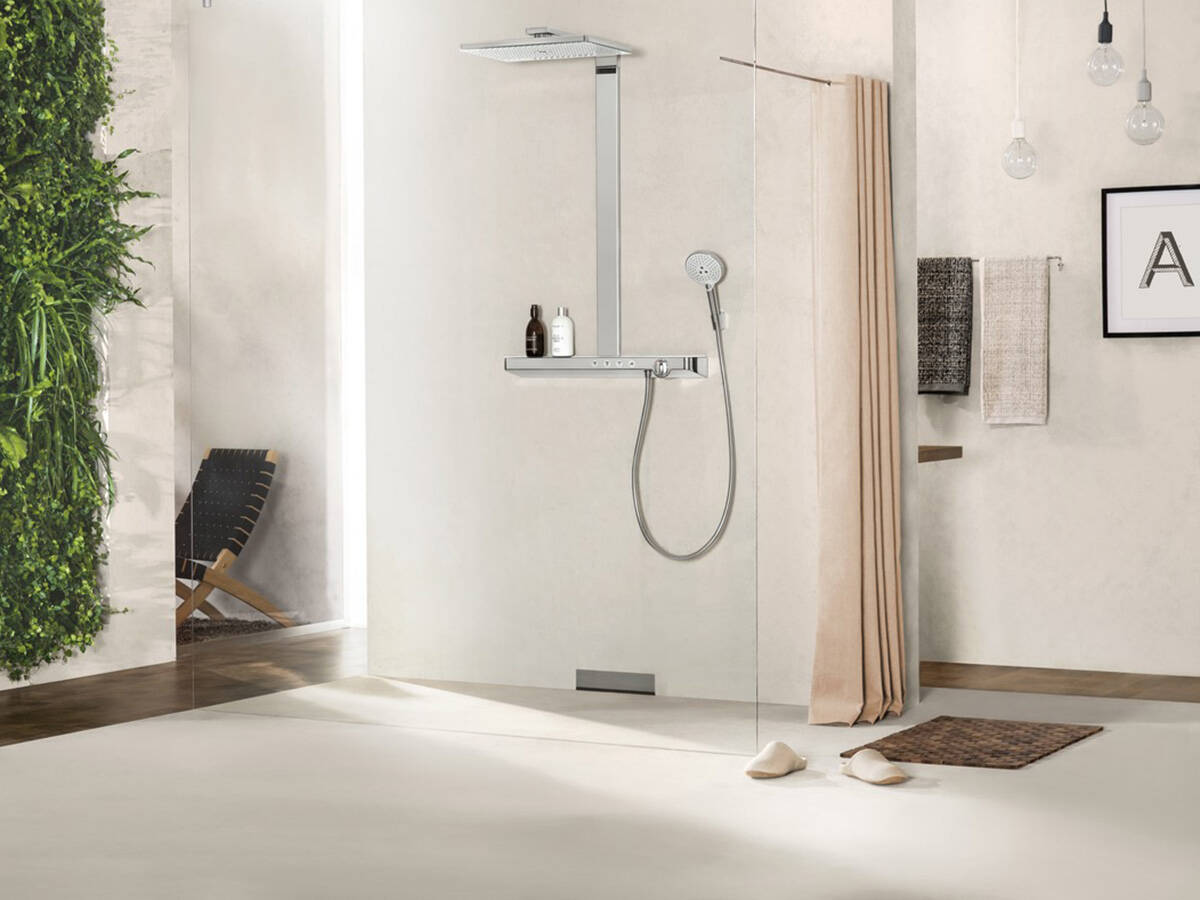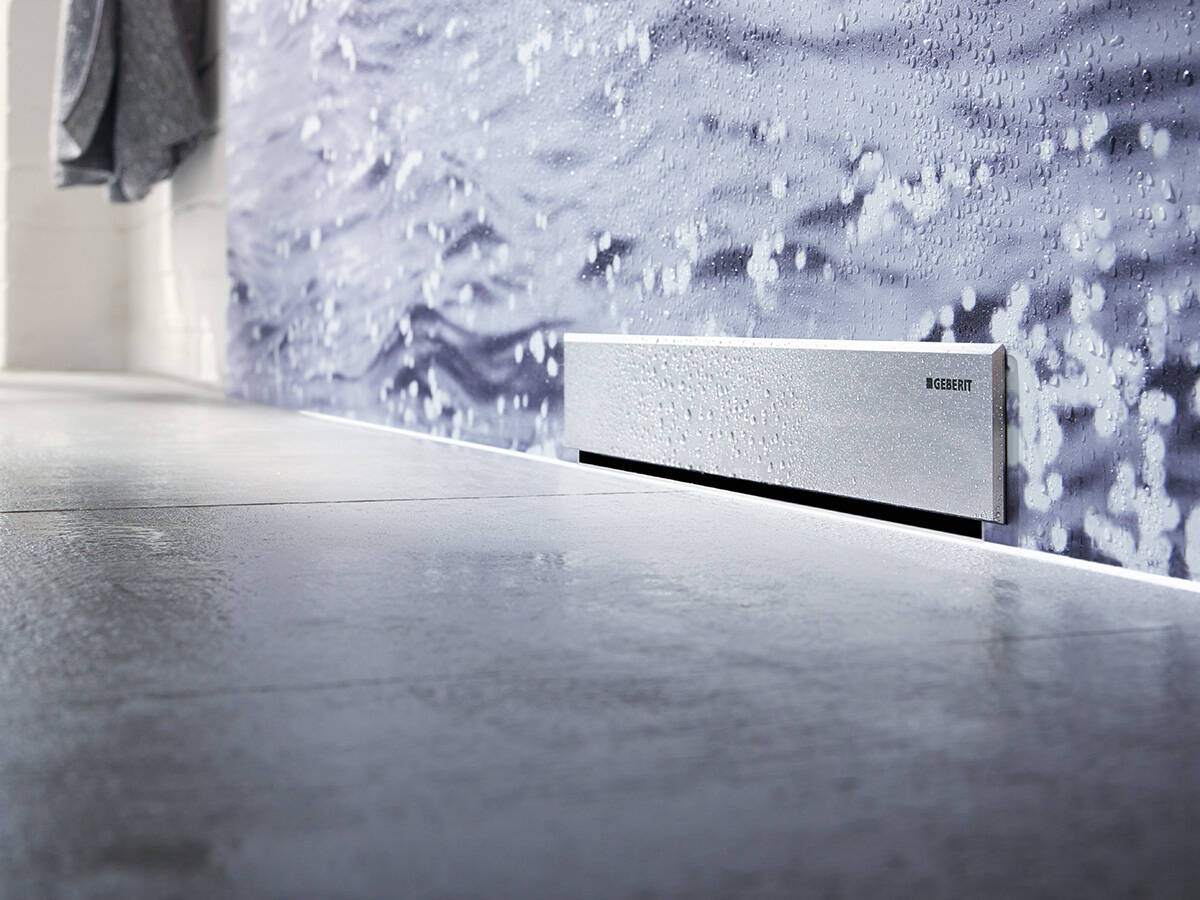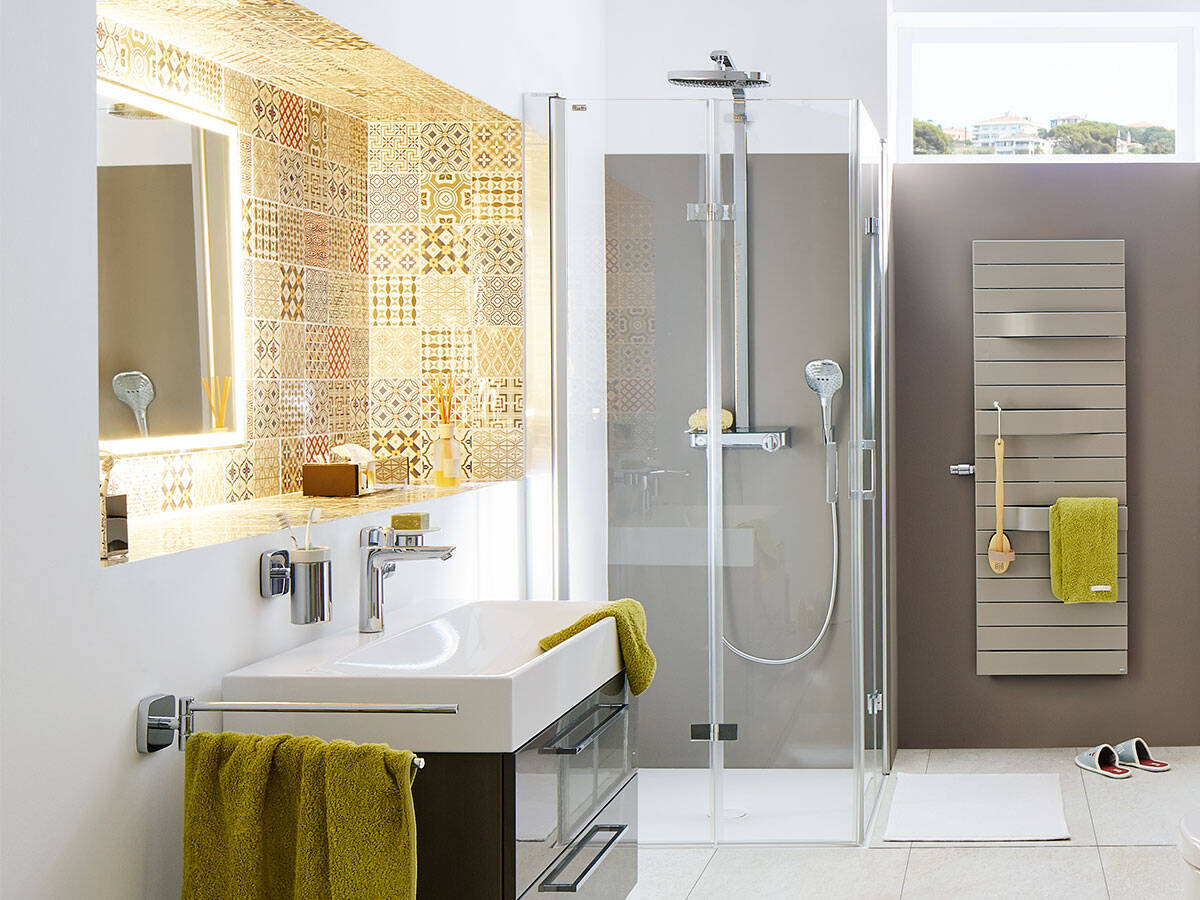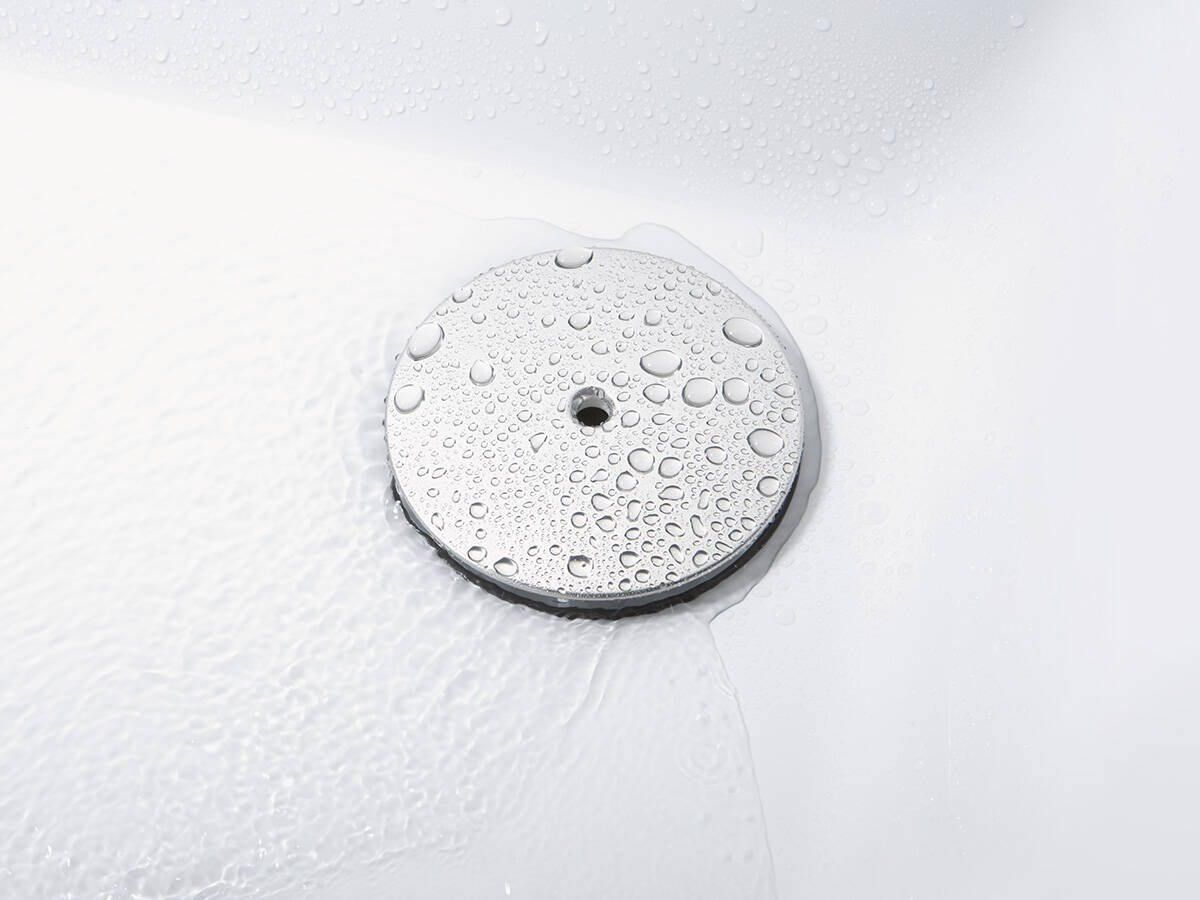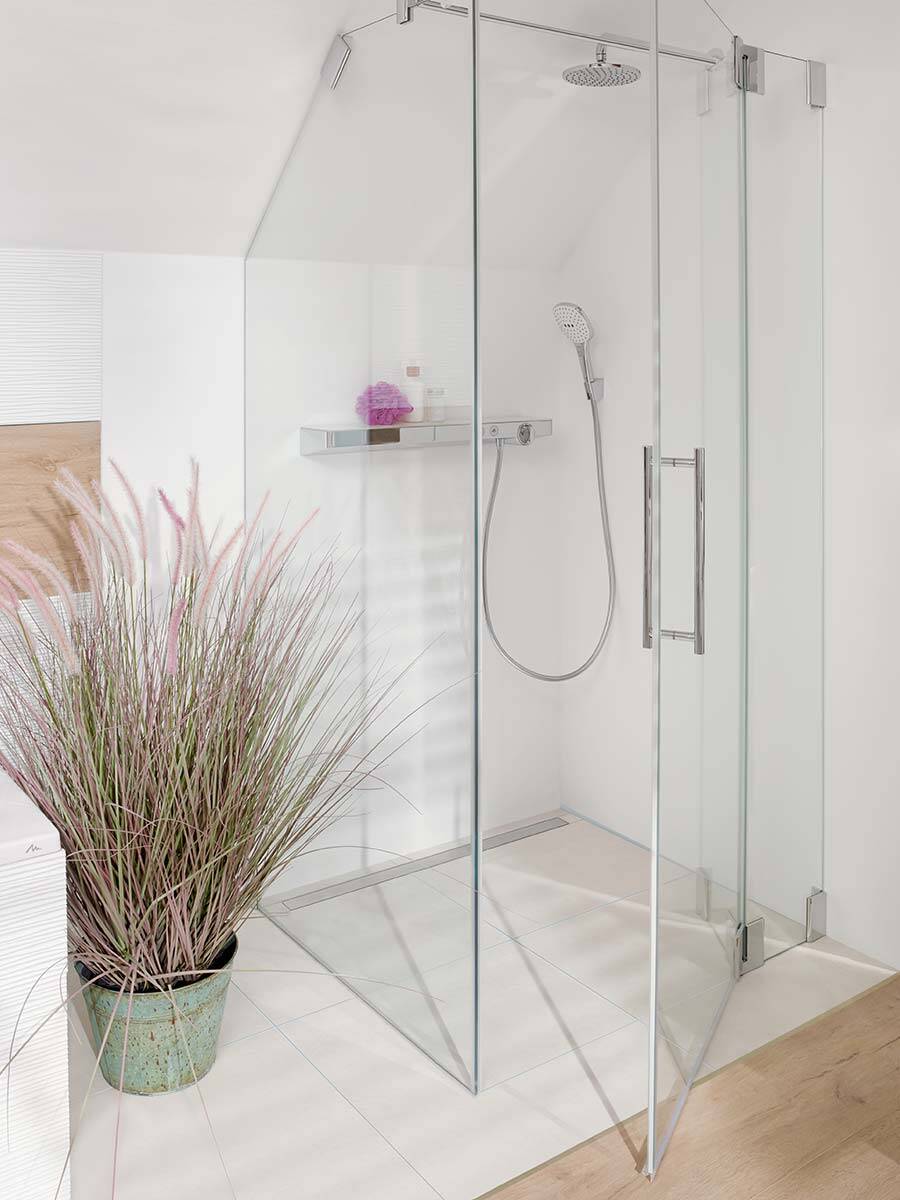 Find reliable waste systems for shower tubs at hansgrohe
At hansgrohe you will find strong, reliable waste systems for the shower tub. This is important for large feel-good showers such as Rainmaker, Raindance or the overhead showers. The drains in the shower are easy to install, technically sophisticated and highly efficient. Thus, for example, Raindrain 90 XXL from hansgrohe achieves an exceptionally high drain performance of up to 51 litres per minute. A positive side-effect for you: the "fast-flowing water" reliably rinses any dirt away. So there's nothing to stop you enjoying your shower. hansgrohe does not currently offer any waste systems for freely designed shower areas without a bath tub.
Authorised dealers
Locate showrooms of authorised dealers near you
hansgrohe Loading showroom data
An error occurred. Please reload the page.
Your search covers: Singapore, Brunei, Cambodia, Hong Kong, Indonesia, Laos, Malaysia, Philippines, South Korea, Taiwan, Thailand and Vietnam