The simplicity of open-plan bathroom design
Transparency and glass in the bathroom
In your dream bathroom, does an uncluttered architecture create a sense of visual spaciousness and freedom to move around? If so, you are probably dreaming of a comfortable shower area which fits seamlessly into a feel-good ambience. In flowing bathroom design, the trend towards greater transparency, which is also becoming increasingly common in the remainder of the home, continues.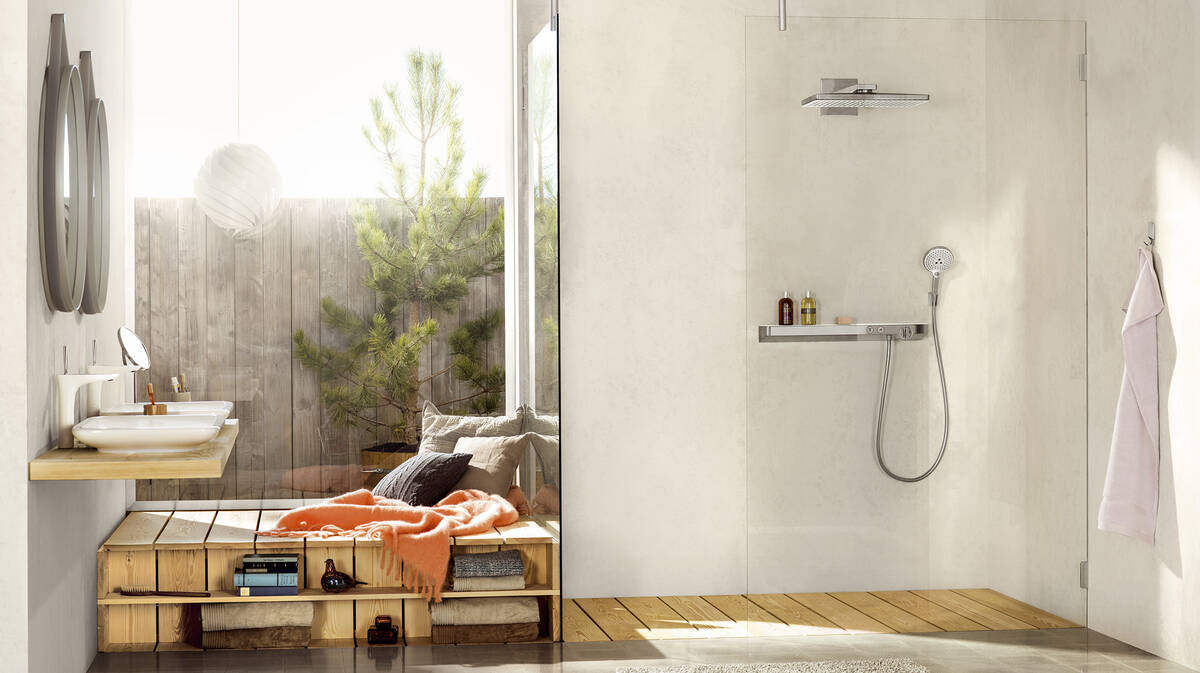 Neat and unobscured: the invitingly transparent shower
In home décor, there is a movement towards openness and clarity: from couch to kitchen unit, transparency is currently on trend. At the same time, floor-to-ceiling windows create a fusion of indoors and outdoors. Light-flooded rooms offer plenty of freedom to move around thanks to their uncluttered design. The spacious shower in particular really benefits from the penchant for open-plan interior design. This is becoming increasingly prevalent in bathrooms that also function as living spaces.
More simplicity in bathroom design
Shower areas are becoming more spacious, but without being too obtrusive. The trend is for solutions which blend in seamlessly with the architecture: floor-level showers big enough for two, no frames and minimalist, with a virtually invisible pane of glass acting as a splash guard. A muted colour scheme supports this trend, which is ideal when used in combination with authentic materials.
Tranquil design full of clarity
With the quickening pace of many aspects of life, this clarity in bathroom design also means "that this is becoming a more personalised space and, notably, more tranquil", said Design Manager Andreas Diefenbach from Phoenix Design. Tranquil bathroom architecture is ideally supported by products which blend in smoothly with the overall bathroom design and whose minimalist design language is truly impressive. These include shelves and spray discs in the familiar material, i.e. glass.
"Water is breaking out of its niche to become an integral part of the room."

Andreas Diefenbach, Design Manager at Phoenix Design
HGHBWMediaGalleryImageElementComponentModel (8808983954492@4)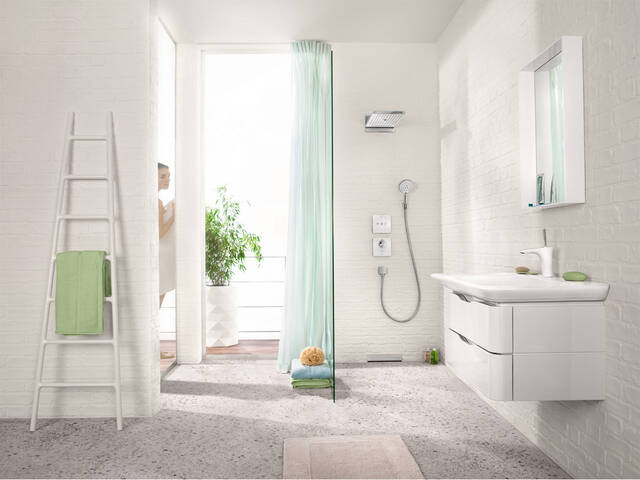 HGHBWMediaGalleryImageElementComponentModel (8808984085564@4)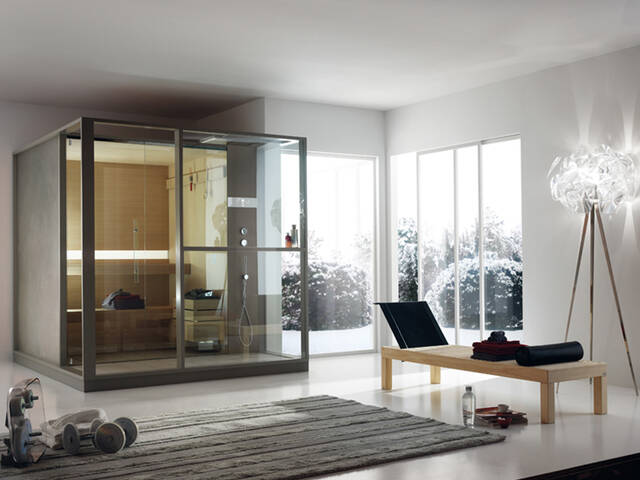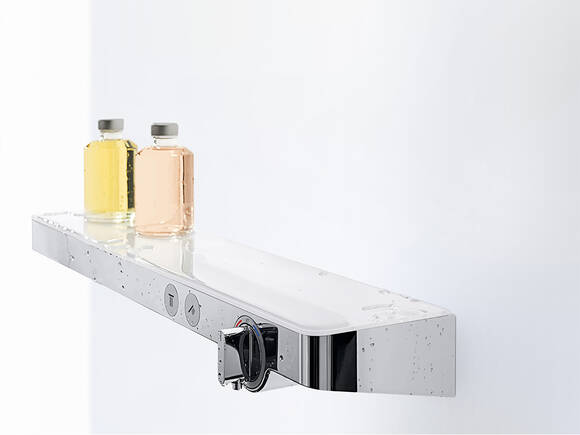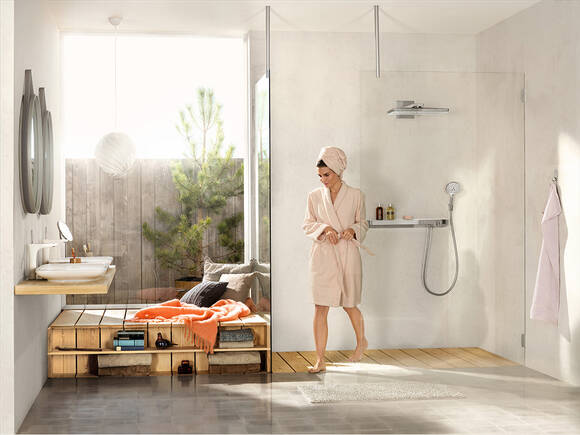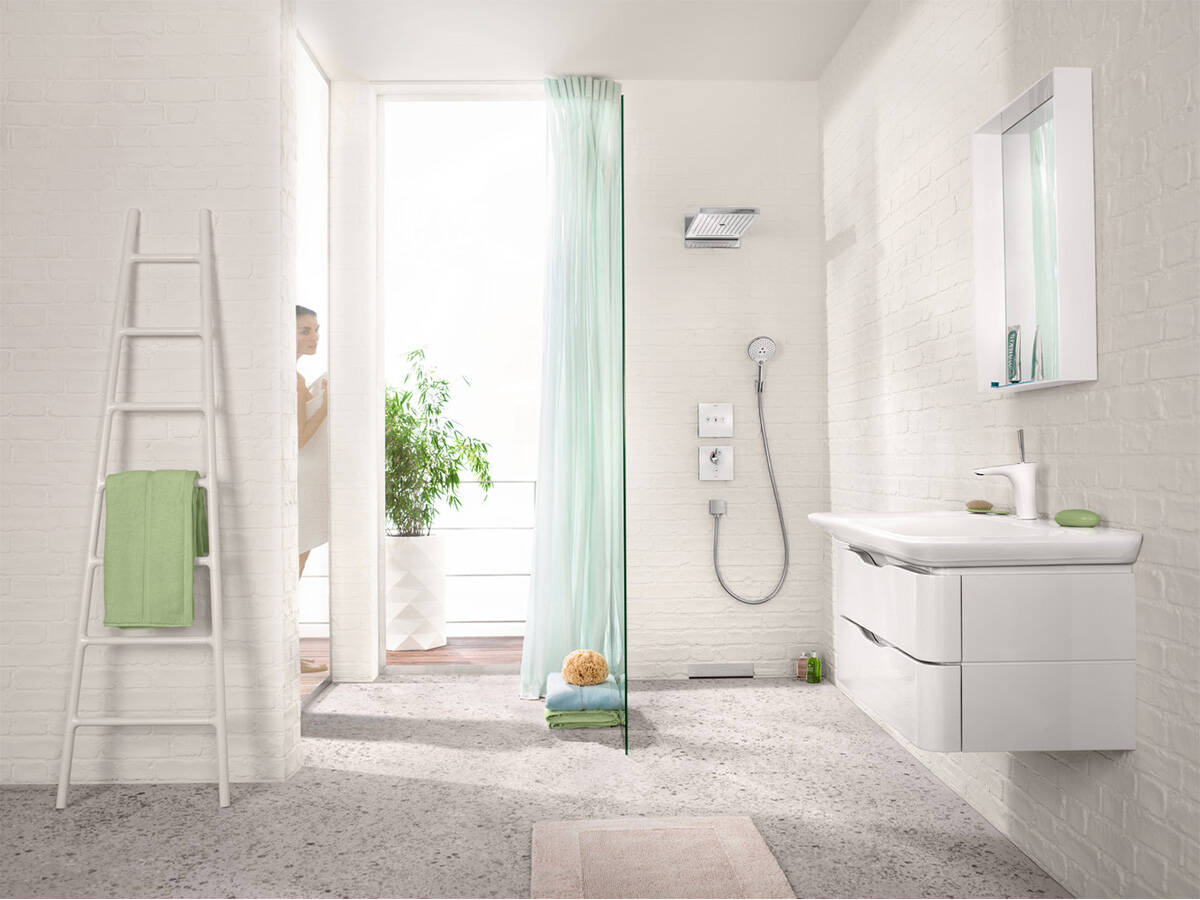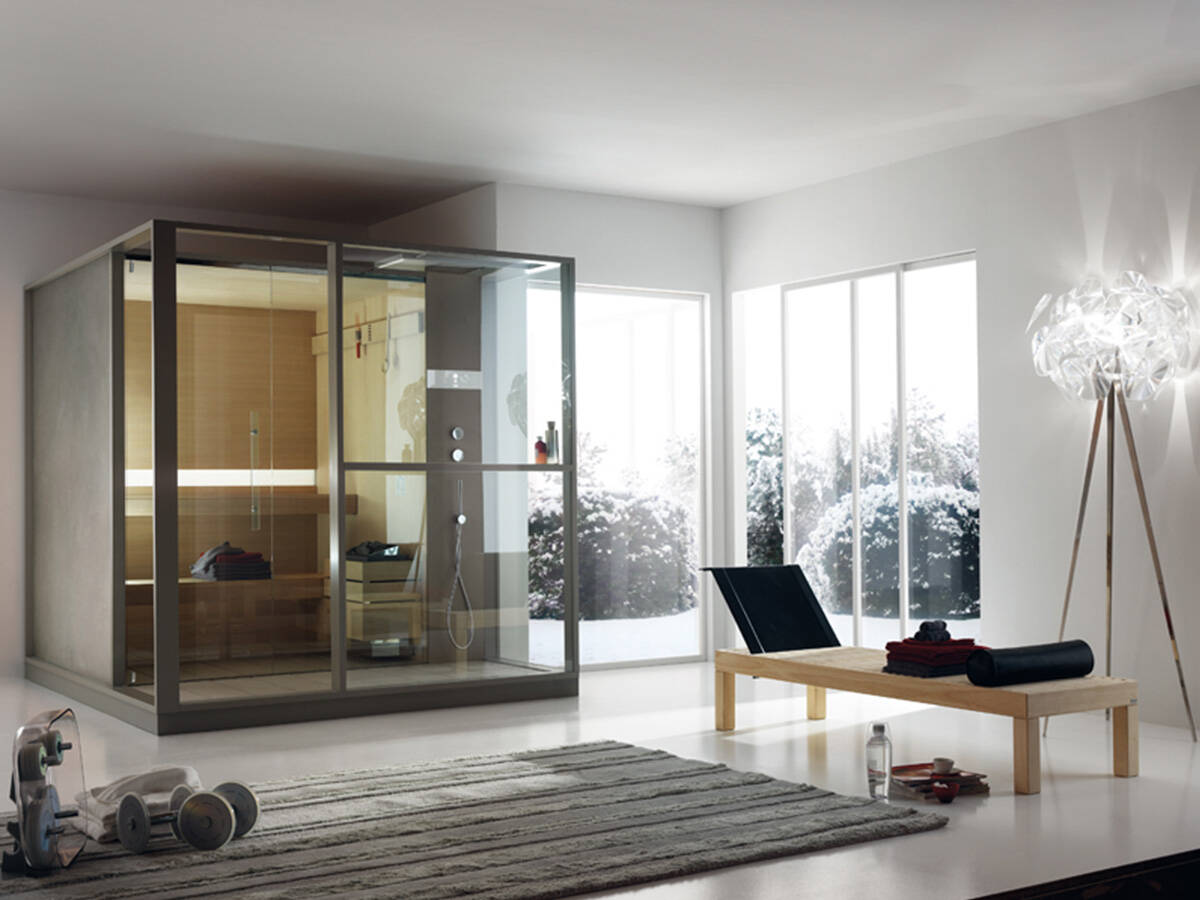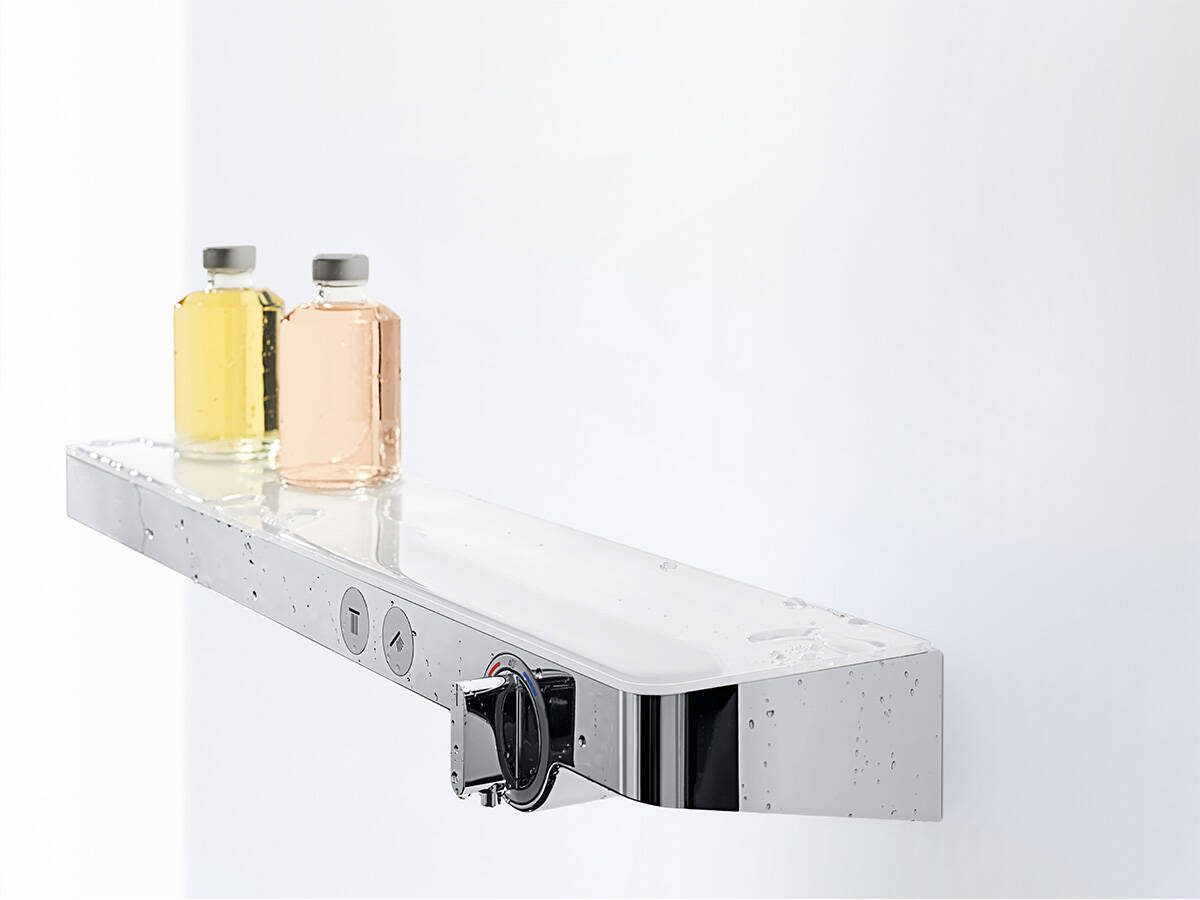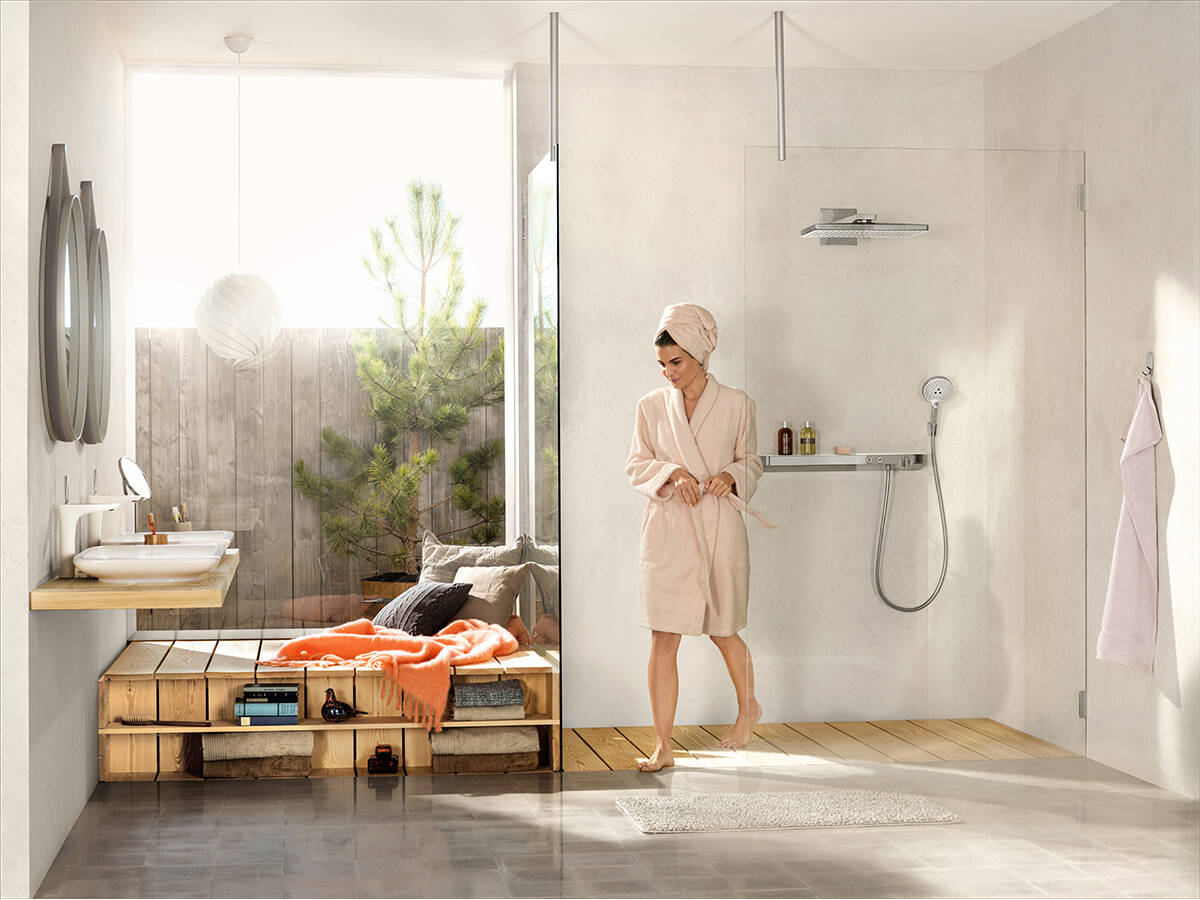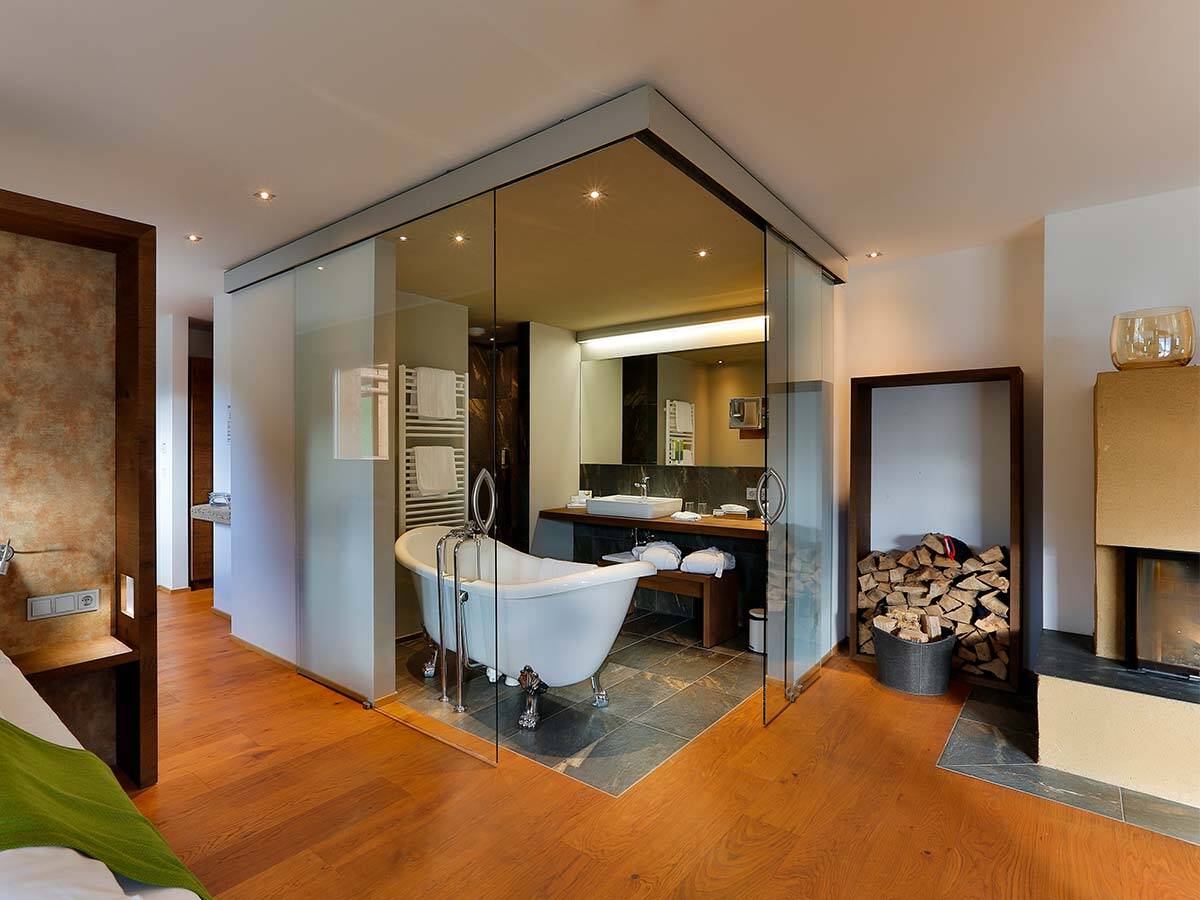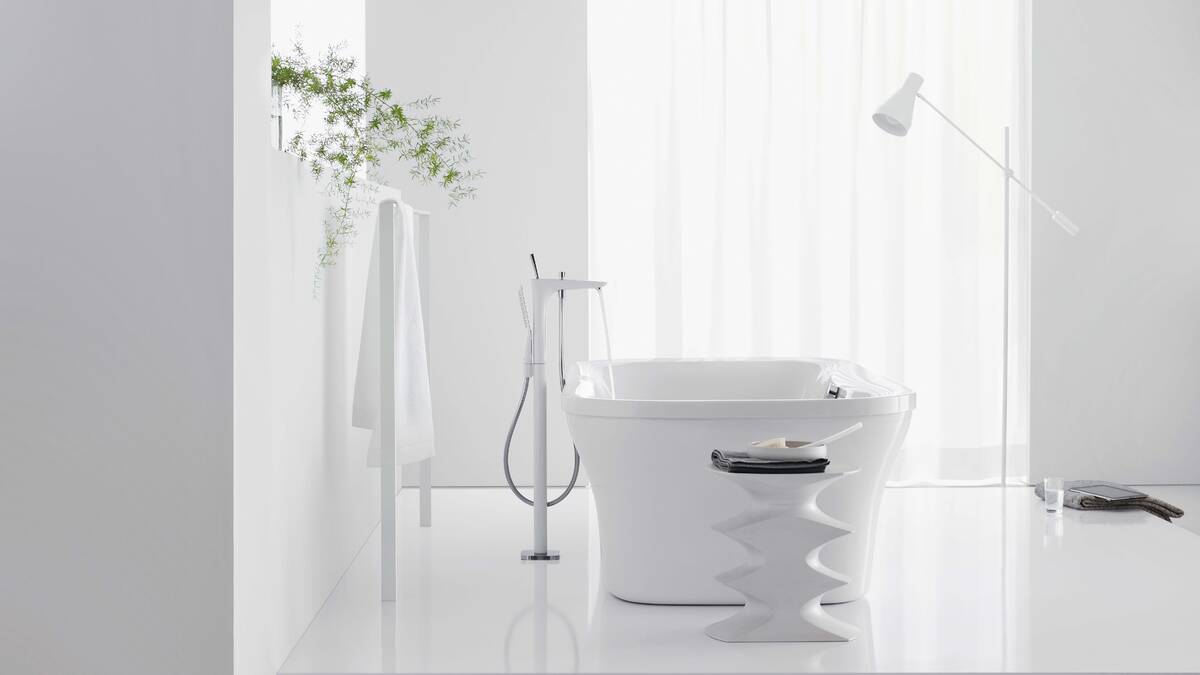 Glass and water are natural partners in the bathroom
hansgrohe is completely in line with this trend, with its premium products for the bathroom. Glass on the Rainmaker Select overhead shower and the shelf on the ShowerTablet Select seamlessly integrates the bathroom design into the architecture. "Through integral reduction", as the designers from Phoenix Design put it. After all, glass is the most obvious match for water. hansgrohe mixers in the "Modern" style, such as Metris, Talis and Focus, also support the trend towards clear design in an open-plan bathroom architecture.
"Glass and water are the best of friends. Glass, just like water, is something that is universal and also universally understood."

Andreas Diefenbach, Design Manager at Phoenix Design
Authorised dealers
Locate showrooms of authorised dealers near you
hansgrohe Loading showroom data
An error occurred. Please reload the page.
Your search covers: Singapore, Brunei, Cambodia, Hong Kong, Indonesia, Laos, Malaysia, Philippines, South Korea, Taiwan, Thailand and Vietnam